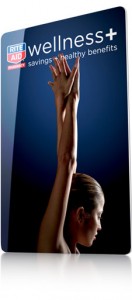 Have you registered for a Wellness+ Rewards Card at Rite Aid yet? Register today and print a $5/$25 coupon!
Online Benefits
Members-only sale pricing
10% off Rite Aid Brand products every day
24/7 access to a pharmacist at 1-800-RITEAID
Everyday Benefits
Get reward points when you shop at a Rite Aid Pharmacy
Earn up to 20% off non-prescription purchases
FREE health screenings
Additional Benefits
Special member-only offers, discounts and coupons
Valuable health and wellness information, one stop prescription management
Online tracking of your wellness+ reward status and points
Read more about how points are earned and calculated.
Do you have a Wellness+ Rewards Card yet?