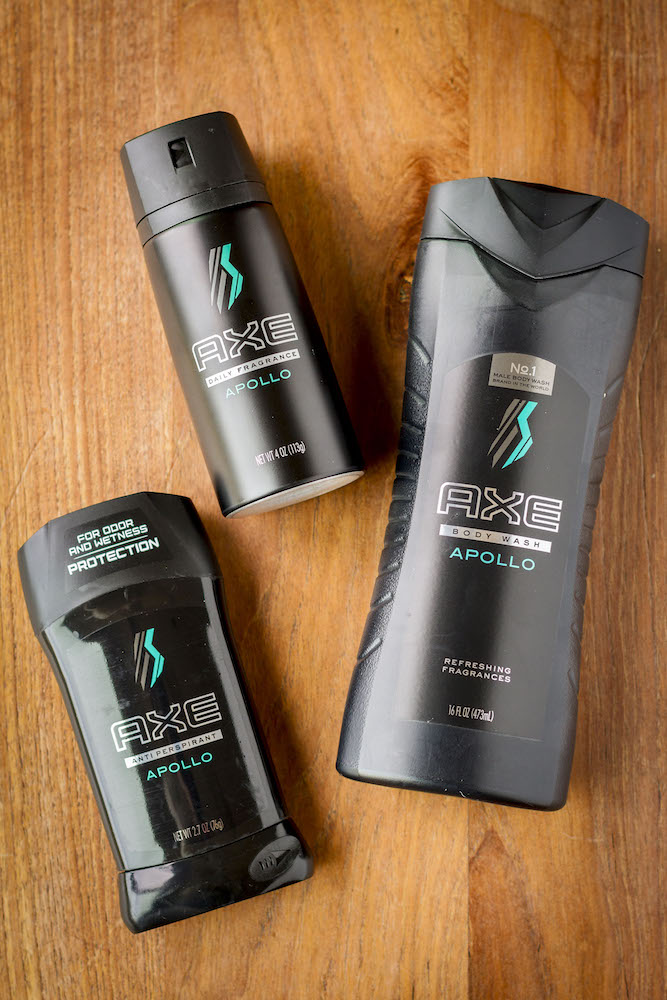 Disclosure: Sponsored by Mirum Shopper, all opinions are my own. Thank you for supporting the brands that support this site!
My kids are notorious for waiting until they've used the last drop of shampoo or last squeeze of toothpaste to let me know they're running low. Nothing is more aggravating than having them greet me at the door after a big shopping trip with, "Did you get us more body wash?!" Well, did you let me know you needed more body wash?
We've started using a shared shopping list app that my kids can add their needs (and wants) to, but things still slip through the cracks. So when I come across a good stock up opportunity, I jump on it. And Rite Aid has loads of them right now during their summer savings event! You'll not only save instantly on your favorite skin and bath products, you can earn Bonus Cash to use toward other future purchases.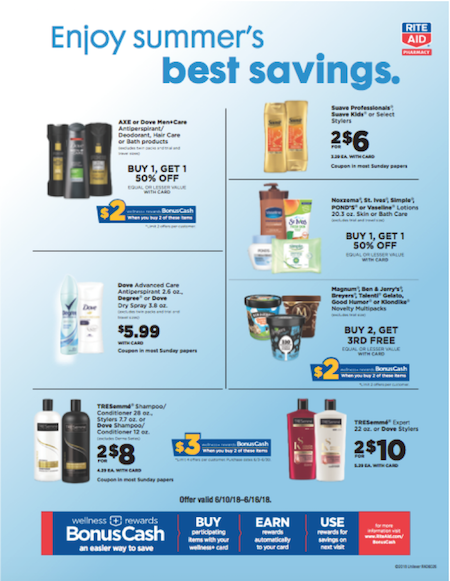 And it's not just savings on health and beauty products — it's personal care for the whole family! You'll save on great brands from Unilever like TRESemmé, St Ives and Suave Kids, as well as AXE and Dove Men+Care.
Oh, and ice cream!!! Since you likely have to drag the kids out shopping with you with school out right now, why not surprise them with a little treat in the form of their favorite Unilever ice cream brand? All without emptying your wallet.
Here's a taste of the deals you'll find at Rite Aid right now:
Axe or Dove  Men +Care  Antiperspirant Deodorant, Hair Care or Bath Products (excludes Twin Pack or Trial Size)
OFFER: BOGO50%, Buy 2 Get $2.00 Bonus Cash
Dove Advanced Care Antiperspirant Deodorant 2.6z or Dove or Degree  Women's  Dry Spray 3.8oz (Excludes Twin-packs  or Trial Size), Dove Pumps, Shampoo/Conditioner 25.4oz
OFFER:  $5.99
Tresemme  Shampoo/Conditioner 28oz,  Stylers 7.7oz & Dove Female Shampoo/Conditioner 12oz (Excluding DermaSeries),
OFFER:  2 for $8.00, Buy 2 Get $3.00 Bonus Cash
Tresemme  Shampoo/Conditioner 22oz, Perm Stylers, Dove Female Stylers, 
OFFER: 2 for $10, Buy 2 Get $3.00 Bonus Cash
Suave Pro Gold & Silver 12.6-28oz, Suave Berry Styling Aids, Suave Kids 10.5-22.5oz, Suave Anti-Dandruff 12.6oz, Suave 2 min CD (excludes  Men's)
OFFER: 2 for $6.00
Dove  Women's  Bar Soap 6 pk,  Body Wash  22oz, Shower Foam 13.5oz, Cream Oil 13.5oz, or Body Polish 10.5oz (Excludes Dove  Men+Care), 
OFFER: $6.99
Noxzema, St. Ives, Simple, Ponds or Vaseline Lotions 20.3z Skin or Bath Care (Excludes Trial Size), 
OFFER: BOGO50%
All Unilever Ice Cream (Breyers, Ben & Jerry's, Talenti, Magnum, Good Humor, Klondike, and Popsicle)
OFFER: B2G1 Free, Buy 2 Get $2.00 Bonus Cash
Be sure to check the coupon database to find coupons for these items that will net you additional savings!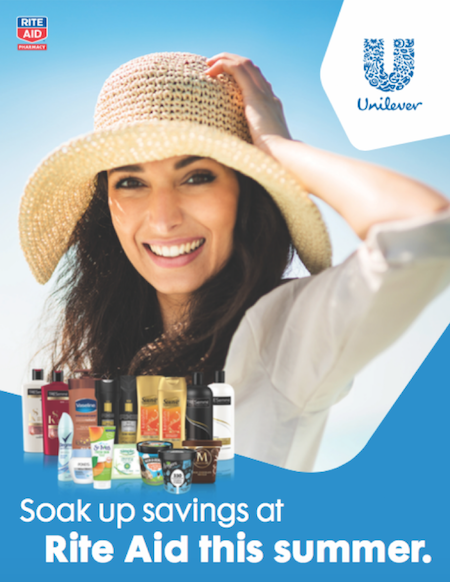 The sale and Bonus Bucks offers won't be around for long — so head to Rite Aid now to #StockUpMoreSaveMore!