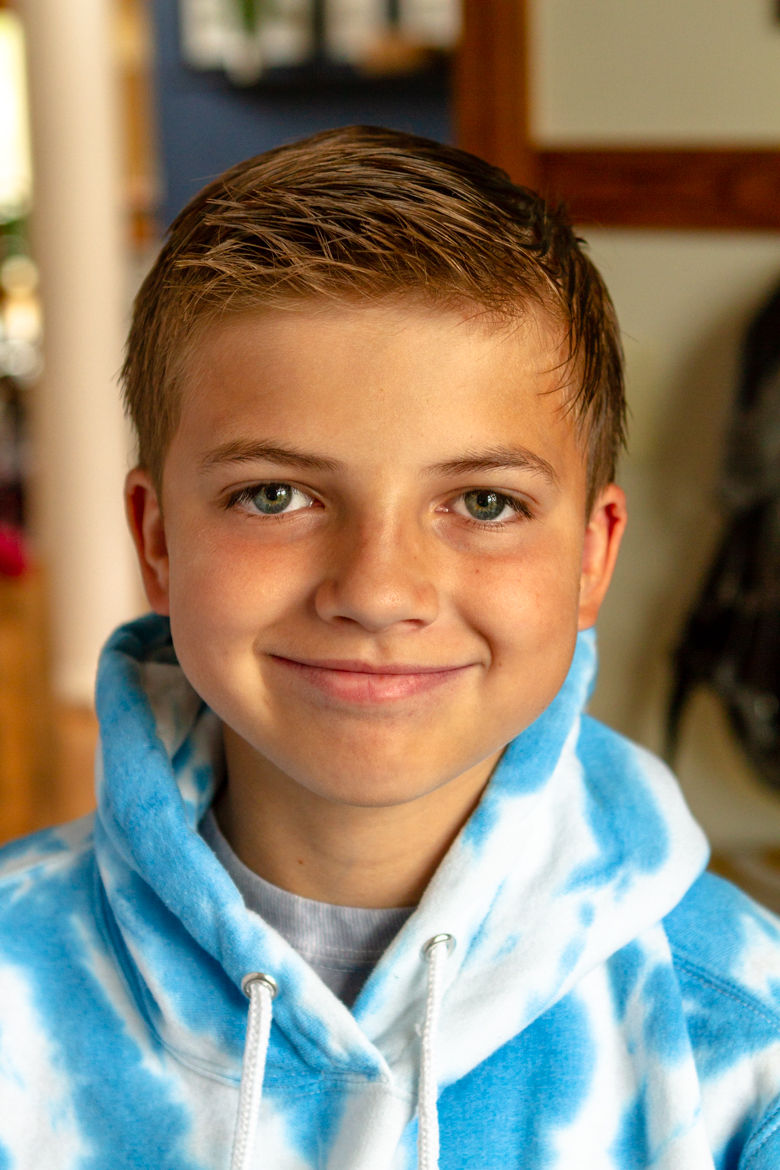 Disclosure: Sponsored by Mirum Shopper, all opinions are my own. Thank you for supporting the brands that support this site!
Back when I started Deal Seeking Mom, this kid was a roly-poly, bald-headed, 6-month-old Mama's boy. Ten years later (wow!!!), he's one of the tallest in his class, stick thin, and has a head of hair that many women would kill for. The one constant? He's still a Mama's boy…
Like his older brothers, his hair has always been trimmed regularly by my husband with hair clippers. He's pretty handy like that — even cutting his own hair with the help of a hand-held mirror. I honestly don't know how he does it, but I'm thankful for the hundreds (maybe thousands?) of dollars he's saved us over the years between the four of them!
I guess all good things must come to an end, though. Drew came to me a few weeks ago with an image he'd saved of a hairstyle that he wanted to try. My husband took one look and declared that it was beyond his limited skills, so off he and Drew went, image in hand, to the little barber shop downtown. $13 later (which I felt was pretty reasonable), Drew had the hairstyle he'd been dying for.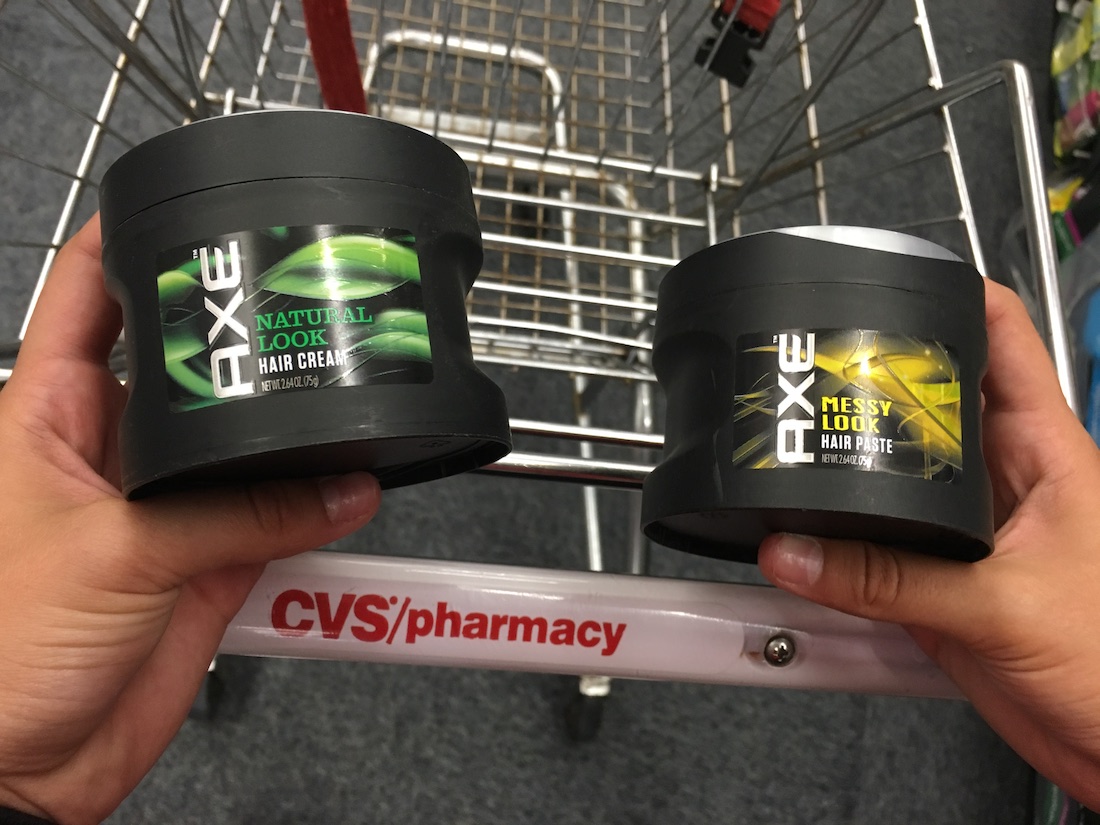 Learning to actually style his own hair, has been a bit of a challenge, though. After years of just wash and go without using any type of styling product, he now needs to spend a little time applying gel and combing his hair just so. As his hair is pretty much stick straight, we found that we needed to try several products before finding one that provided enough hold.
I think I've mentioned before how Drew is all about smelling "manly" — he's seen his older brothers using AXE products for years, and always asks for his own AXE body wash and deodorant. So it was only natural that he gravitated to the AXE Hair products at CVS. They offer a variety of pomades, clays, putties, pastes, and creams, that all have that great scent he already prefers. Who knew there were so many different options for styling men's hair?!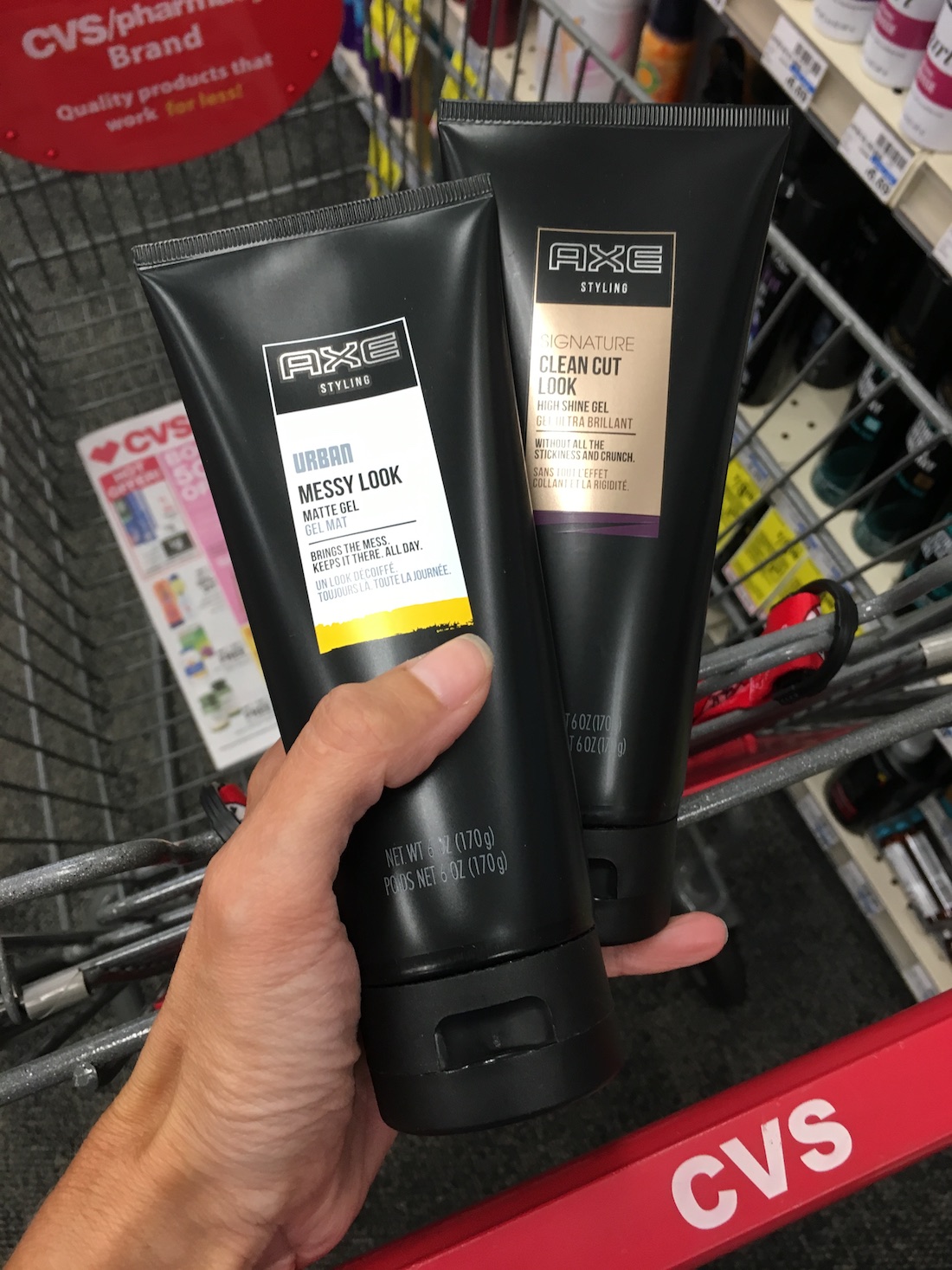 Together, we finally settled on the AXE Urban Messy Look Matte Gel, which provided the perfect amount of hold. Because it came in a squeeze tube, I felt like it was the easiest for him to dispense and apply himself, which in turn gives him the confidence to express his individuality. I love that AXE has empowered him to style his own hair!
If you want to give AXE Hair styling products a try, now's a great time to do so. CVS has a couple of great offers going on, and we have a new AXE Hair Care product coupon from yesterday's Sunday newspaper insert.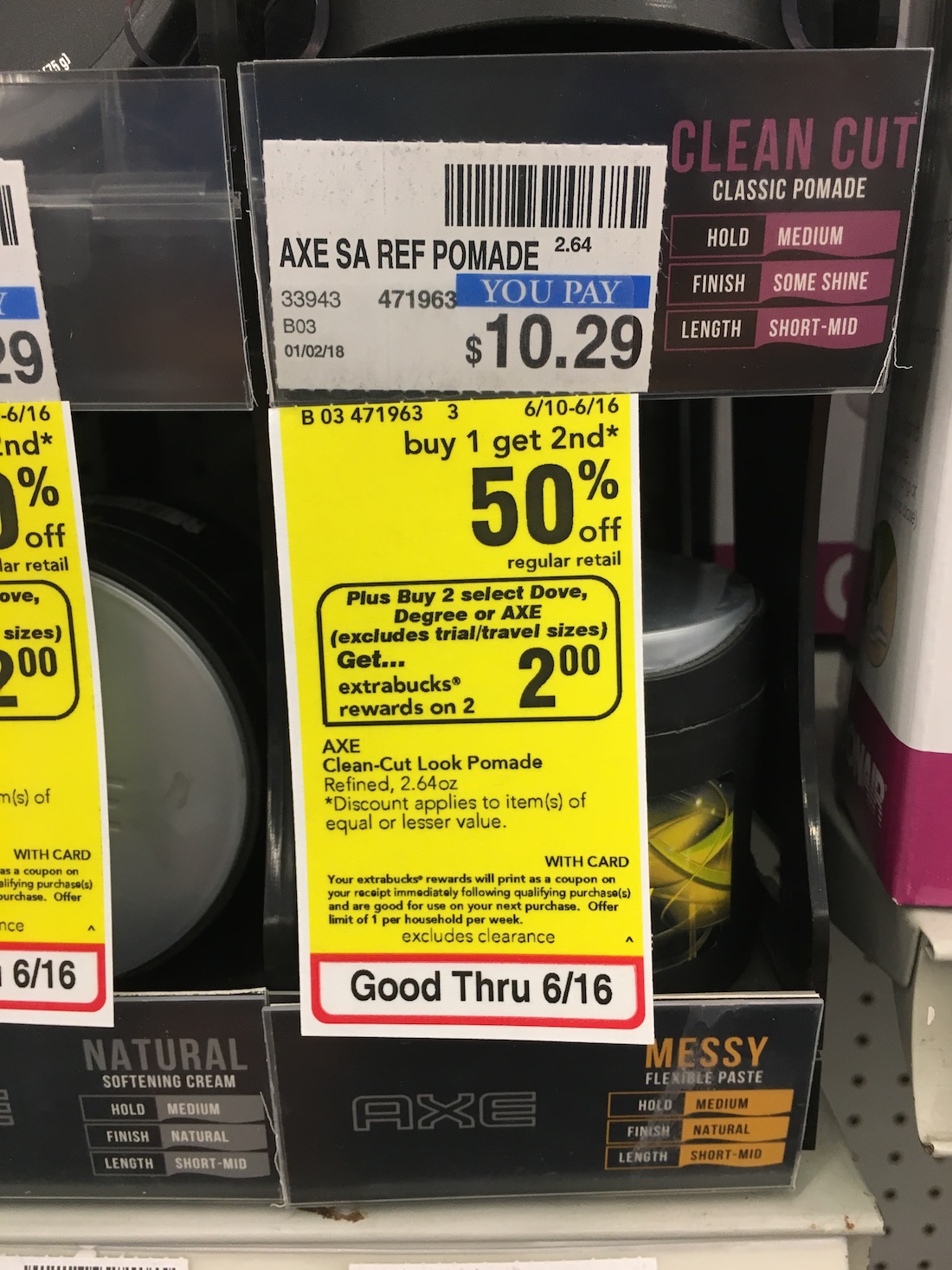 I put together an easy deal scenario for you, which will save you a little over 30% off of AXE Hair Care products this week!
AXE Hair Care products, $10.49 (BOGO 50% off)
Get $4  ExtraBucks wyb TWO (2) AXE Hair Care products
Use (2) $1/1 AXE Hair Care Product, exp. 6/24/18 (RMN 06/10/18 #2)
$7.49 ea. after coupons and ExtraBucks!
The sale and CVS ExtraBucks offers are only good through Saturday, 6/16 — so head to CVS now to #AXEpressYourself!
Offers valid 6/10/18–6/16/18.  ExtraBucks® Rewards offer limit of ONE (1) per household with card.