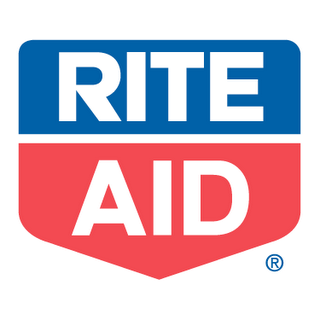 I know one of the biggest complaints I hear over and over about Rite Aid is that you're having issues with Internet printable coupons. Reader Heather took matters into her own hands and contacted Rite Aid customer service.
They were kind enough to send her a copy of the official Rite Aid corporate coupon policy (PDF), which she in turn sent to me so that I could share it with all of you!
You'll want to read the document in full, but I've picked out the most important parts to post here.
Rite Aid accepts four types of coupon:

1. Those generated by the manufacturer and found in newspapers and magazines
2. Manufacturer's coupons found in Rite Aid circulars
3. Rite Aid store coupons, also known as "valuable coupons," that are also found in Rite Aid circulars
4. Internet or print at home coupons

Limits on usage:

Standard Coupons (Non-Internet) — Only one manufacturer's coupon is accepted for each product, unless coupled with a manufacturer's or valuable coupon found in a Rite Aid circular.

Rite Aid reserves the right to deny redemption for coupons that exhibit signs of misrepresentation, including, but not limited to: "gang cut" (coupons presented in bulk that appear to have been cut by machine — a form of coupon fraud), similar cuts and tears, or sequential number patterns. Coupons may not be reproduced, photocopied, trimmed, or altered in any way by the customer or Rite Aid associate.

Internet Coupons — The following limitations apply:

Only one Internet coupon is accepted for each item unless coupled with a manufacturer's or valuable coupon found in a Rite Aid circular

$5 limit on each Front End Internet coupon

$25 limit on Pharmacy Internet coupons (Rite Aid Prescription transfer offers, Competitor prescription transfer offers, etchttps://dealseekingmom.com/)

Internet coupons must have a valid barcode that scans successfully into the register

Manual entry it not permitted for Internet coupons that do not scan
So basically, yes, you can use Internet printable coupons, no limit, as long as they scan! I recommend printing this document and keeping it your coupon binder if you shop Rite Aid.
Thanks, Heather!
I know many of you have also had questions regarding the policy for using BOGO coupons in conjunction with a BOGO sale, a matter that's not directly addressed in the document attached above. Reader Kelly took the time to email them, and here's the response she received.
Kelly,

Thank you for taking the time to contact us. Our policy states that customers can use a BOGO coupon during a BOGO sale. You do not have to buy an extra item just to use this type of coupon.

So, you can use one BOGO coupon with a BOGO sale, therefore getting 2 items free. The register will automatically calculate any sales tax due on a zero sales transaction.

Carrie
Customer Support

Thanks, Kelly!