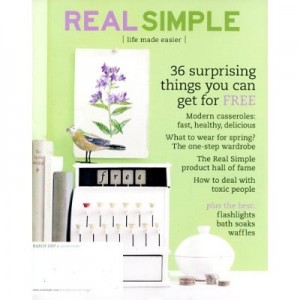 You all know by now that I love ALL YOU Magazine for its fantastic coupons, but another magazine that I love is Real Simple. It always has great ideas for easy organizing projects and just all-around ways to simplify your life.
The cheapest I've seen this magazine in the past is $19.95 for a yearly subscription, so the current price of $5 for a one-year Real Simple magazine subscription
is a phenomenal savings. I'm not sure how long this sale will last, so if you're interested, jump on it!
(Thanks, Kelli!)