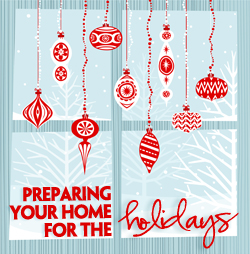 Mandi of Life… Your Way and I have teamed up to bring you a special series over the next two weeks called Preparing Your Home for the Holidays.
We're on the final section of the house today, the kids' rooms — yay! Since we live in a 4-bedroom house with five kids, our oldest two boys and our girls each share a room. Our youngest has his own room, albeit the very small room that I used to call my office.
Shared and small spaces both require a little creativity in keeping the clutter to a minimum, so instead of talking about cleaning their rooms, today I thought I'd share some of the fun and kid-friendly ways we've used to corral the large number of toys and such that are part of the territory when you have a large family.
Tactics we use:
We rotate toys in and out of the crawl space we have in our basement. This is especially effective with our older boys since they have large collections of G.I. Joe toys and Transformers.
We have a designated home for all of their toys that's age appropriate. For example, we expect our older children to put toys away in totes and put the totes in their closet. However, our younger children are encouraged to put their play food into a toy shopping cart next to their play kitchen.
Bedtime is at 9:00pm; however, we all head upstairs at 8:30pm for showers/baths and to straighten up any messes from the day. Well, ideally this is what we'd do, but we're still working on making it a nightly ritual. We're making progress though!
Creative storage ideas for kids: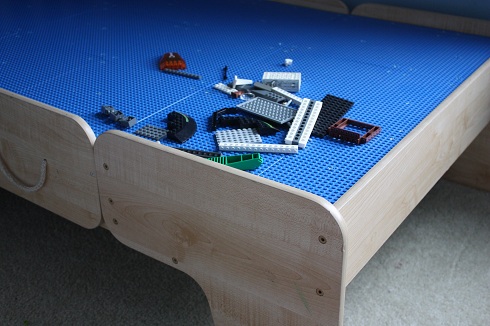 This has to be one of my favorite solutions for repurposing an item we already had. When our boys outgrew their wooden train table, we were getting ready to donate it. I really wanted to get them a Lego table, but all of the ones I found online were very small and super expensive.
While walking through Toys R Us, I noticed that they had the square Lego base pieces, and it occurred to me that we could just convert their old train table into a huge Lego table. So we purchased several of the squares and screwed them down right onto the existing train table, and now it's the perfect place to spread their Legos out and build their creations.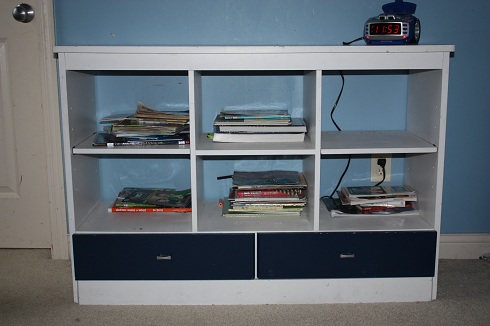 This shelf was originally part of our starter furniture in the living room of our first apartment. It has definitely seen better days, but we sanded it lightly and painted it, and now it serves as a bookshelf in our oldest boys' room.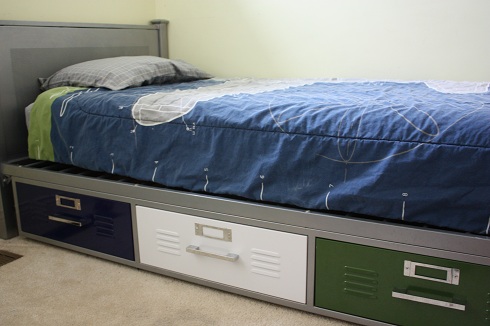 I found this great locker bed on Amazon for our youngest boy. The drawers are perfect for housing toys in his very tiny room, and I loved that it came with a variety of colors so that we could match them to the decor.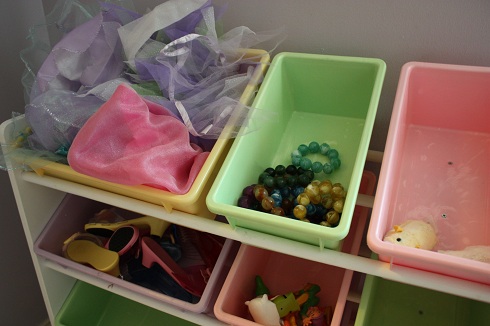 We got this shelf with bins for our girls at Target for a real steal. The one thing we were unhappy with is the kids were emptying the bins, stacking them up, and using them as step stools. Gotta love those creative little minds! So my husband screwed the bins directly into the base, solving that issue since they can no longer be removed, and actually it works better since they can't just pull out a whole bin and dump it at once. Now it's a great way to sort their Barbies, Strawberry Shortcake dolls, and Disney Princess dolls.
Be sure to check out Mandi's printable checklist for kids' rooms for more tips on cleaning, decluttering, and keeping them organized! Thank you all so much following along with us over the past few weeks — I greatly appreciate the encouragement you've all given.