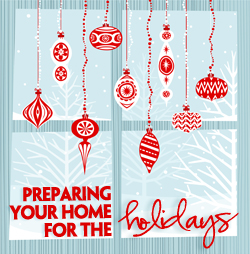 Mandi of Life… Your Way and I have teamed up to bring you a special series over the next two weeks called Preparing Your Home for the Holidays.
In my quest for a saner and less hectic holiday season, I've now turned my attention on the bathrooms. Well, to be honest, I focused on our guest bathroom for this post as I only had enough time to finish that one to completion before leaving for Boston for an event, but it's the most important one as far as guests go, and I'm planning to tackle the other two this weekend.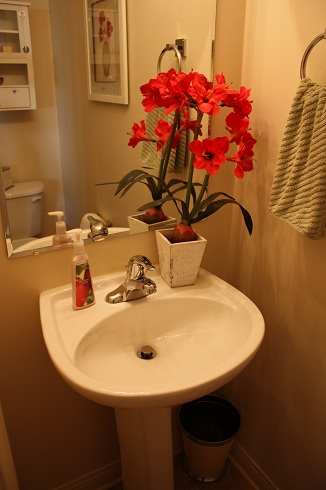 As you can see, our guest bathroom is quite small, without a lot of storage space. My biggest challenges in this space are:
This is a high traffic area for us that needs maintenance cleaning multiple times per week and some deep cleaning once per week.
The pedestal sink, though lovely, creates storage issues for necessities.
:: Keeping the Bathroom Clean
I quickly assessed the state of the bathroom using Mandi's handy printable checklist, and right away I could see that there were some things I could toss out or find a new home. I trashed the Glade plugin that was completely used up, and found a new home for the wipes container that we no longer need on a regular basis (yay for being diaper free!!!) and also the toilet plunger which was just an eyesore and not often used.
Though relatively clean, there were some areas that I've been neglecting in this space. I pulled out my handy microfiber cloth once again to surface dust, and then again I used it damp to wipe down the baseboards, the grimey doorhandles, light switch covers, and the walls. I think I forgot to mention the other day how fantastic these are for cleaning walls! They really work well without stripping the paint like the Mr. Clean Erasers have a tendency to do.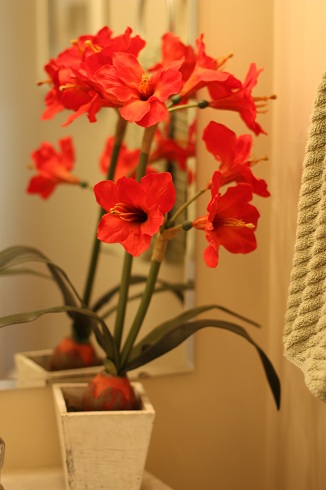 I also noticed that my flower arrangement was extremely dusty. The microfiber cloth didn't seem to do much as far as removing the deeper dust, so I pulled out my Dyson Handheld Vacuum (pricey, yes, but I literally use this several times a day) and used it to pull the dust off each individual flower. I was surprised to find that my arrangement looked almost brand new when I was done!
And then of course I cleaned the sink, making sure to wipe down the pedestal, the toilet, and the floor around the toilet — blech. You moms with young boys know what I'm talking about here.
:: Creative Bathroom Storage
As storage is at a premium in our guest bathroom, I've needed to get a little creative here.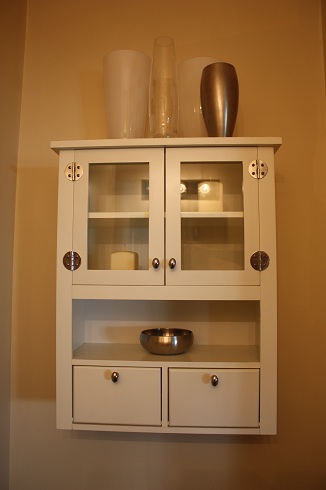 I picked up this medicine chest at Target many years ago, and I love that it's both attractive and decorative, while also being functional. The drawers on the front are perfect for storing feminine needs, as well as cleaning cloths and toilet scrubber tips.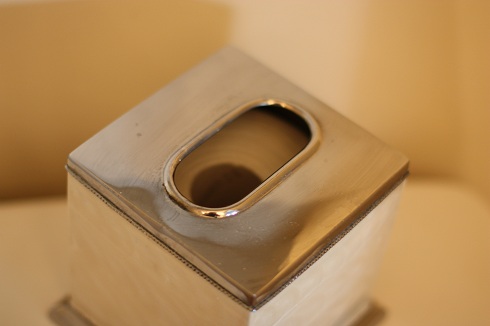 And this is my creative toilet paper storage solution. I just stick it inside of a tissue holder on the back of the toilet. We don't really use tissues in the bathroom, so this works perfectly for us.
Going forward I just need to stay on top of wiping everything down weekly, following Mandi's maintenance tips. Oh, and reminder to self, I need to purchase some new hand towels because we're down to only one, and that's just not cutting it.
You can join us in Preparing Your Home For The Holidays over the next couple of weeks by using the handy printable checklists that Mandi has created for each room of the house! And of course we'd love to hear your tips and tricks for getting your home ready for the holiday season.