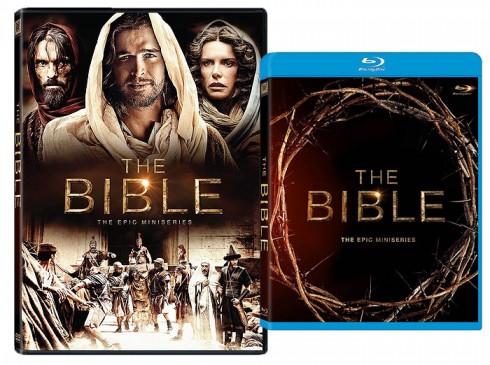 Have you been watching The Bible miniseries on the History Channel for the past few weeks? If you haven't heard about it, check out this short trailer for the series.
Basically, The Bible is a 10-hour, five-part, made for TV docudrama telling some of the best-known stories from the Bible. Five hours of the series focus on the Old Testament and five hours on the New Testament. While the series does not follow the Bible word for word, overall its intent was to retain the spirit of the written word.
We've been watching the series as a family since it started, and I have to say I'm so impressed with it so far. I'll admit that we don't go to church as often as I'd like, so this series has proved to be a great conversation starter and a way to really get my kids engaged in some of the stories from the Bible that they're familiar with and some that they're not.
But then I wouldn't expect any less from the History Channel — we regularly tune into their programming.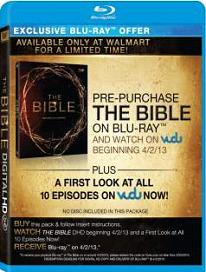 If you missed the first few episodes or just want to own the miniseries in its entirety, you can preorder The Bible on DVD or Blu-ray starting at $29.99 right now exclusively on Walmart.com. Plus you'll receive an exclusive first look at all of the episodes on Vudu, as well as early access to watching the miniseries in its entirety on April 2nd.
Don't miss these companion books for the series:
Have you been watching The Bible miniseries? I'd love to hear your thoughts on it!
As a participant in the Walmart Moms Program, I've received product samples and compensation for my time and efforts in creating this post. All thoughts and opinions are my own.