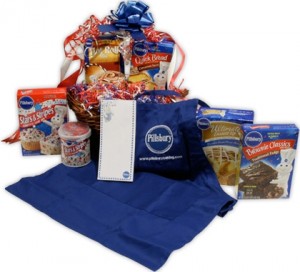 The winner of the Pillsbury Sweeter America Prize Pack is commenter number 216, Tamara Bennington, who said:
"My favorite to bake around this house is cakes mix. I am always having to bake cupcakes for school functions for my children."
While Tamara chose cake as her favorite, the overwhelming majority of Deal Seeking Mom readers votedfor brownies. She'll be getting a little of both to treat her family! Tamara, I'll be sending you an email to get your shipping address so I can have your prize sent out.
Thanks to all that entered! A special thanks goes out to the following readers that mentioned my giveaway on their blogs:
And thanks to those that Twittered it as well: