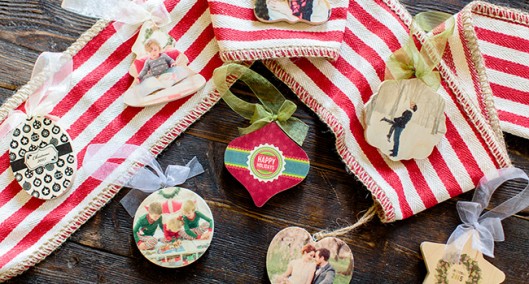 Don't miss out on creating your own Personalized Ornaments, on sale THREE for $30 at PhotoBarn! Create your custom wooden heart shaped ornament(s) – each one is printed directly on high quality wood.
Here's how to get your personalized photo ornaments:

Visit PhotoBarn to check out the ornaments.
Click "Create" to start your custom ornament (snowflakes, hearts, circles and more!)
Upload your picture(s).
Proceed to checkout and use promo code 3FOR30 during checkout.
Shipping is FREE, and taxes will be added to your order.
Enjoy your Custom Ornament(s)!
You can do this offer an unlimited number of times too!