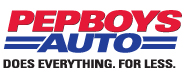 Hey all you Deal Seeking Dads! Here's a special deal just for you – or maybe there's a few of you ladies out there that know how to change your own oil as well! My dad tried to teach me at one point . . .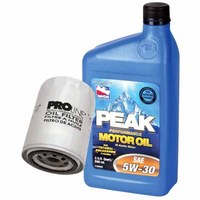 April 5th through April 18th you can get 5 quarts of Peak Oil and a Purlator ProLine Oil Filter for $9.99 at Pep Boys Auto. Pep Boys is also offering a $9.99 rebate on the deal making it FREE. Plus, you can submit for two rebates per customer getting you a total of 10 quarts of oil and two oil filters!


No substitutions, limit 2 rebates per customer.
For complete details click on in-store specials, input your zip code to find your closest store, and the offer is on the front page of the ad.