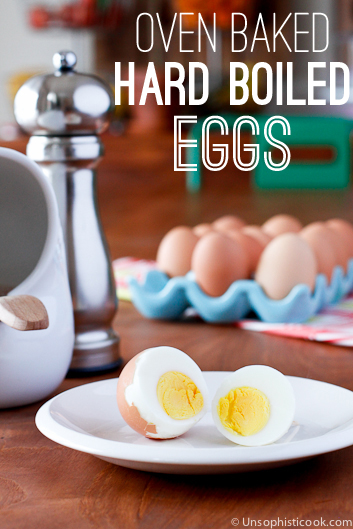 If you've never heard of baking your hard boiled eggs, boy are you in for a treat! While it's not necessarily a faster method, it is far less hands on, allowing you to complete other tasks instead of watching for your pot of water to boil.
What's more, cooking hard boiled eggs in the oven allows me to make bigger batches at one time, and my eggs turn out perfectly cooked every time!
Have you ever tried this method? If not, try it and let me know what you think!