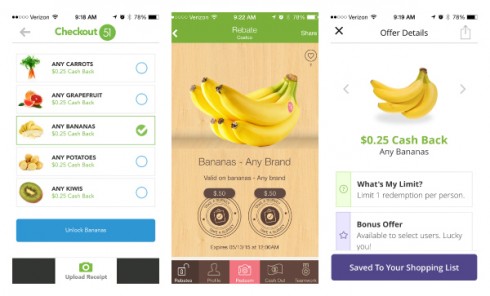 Combine rebate offers for a great deal on bananas at Costco this week. (You can use these at other select stores if you don't have a Costco near you – check the apps for details.) My Ibotta offer was for $0.20 instead of $1 – so be sure to check and hold on to your receipt to submit for the various rebates.
Organic Bananas (3 lbs.), $1.99 ea.
$0.25/1 Bananas (Checkout 51 Deposit) [Any variety; This is part of "Pick Your Own Offer".]
$0.20-$1/1 Any Bananas (Ibotta Deposit)
$0.25 fresh Bananas (Snap Deposit)
$0.49-$1.29 per pack after rebates!
Thanks, Organic Deals!