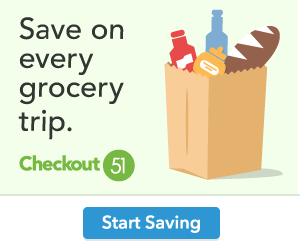 Have you signed up for Checkout 51, yet? If not, you should really do it RIGHT NOW! They've got a special $5 bonus offer going on right now that makes it super easy to earn with their digital rebates.
How does it work?
Redeem your first offer and earn a $2 bonus!
Receive an additional $1 bonus when you redeem your next 3 offers!
That's a total bonus savings of $5! But keep an eye on when you register, because all of your receipts need to be uploaded within 30 days of sign up to be eligible the bonuses.
Checkout 51 has a great mix of rebate offers available right now, so it shouldn't be too hard to find four offers to redeem! Which ones are you going to use?