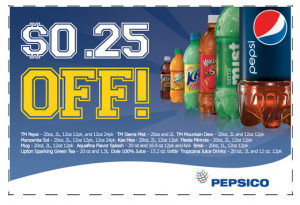 Soft drink coupons are extremely hard to come by, so I suggest you print these hot Pepsi printable coupons now before they're gone!
$0.25/1 Dole 100% Juice (64-oz.)
$0.25/1 Pepsi Product
$0.25/1 Sobe Lifewater
They have a print limit of two each, so make sure you get your max.
Thanks, Diana!