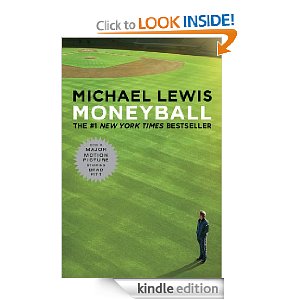 Amazon has added a new FREE e-Book for your Kindle
. Even if you don't have a Kindle, you can download a FREE app for your computer, BlackBerry, Android, iPhone or iPad.
Enjoy Moneyball for $0.25 (a $15.95 value)!  This is a #1 New York Times Bestseller book – and was also released as a movie (starring Brad Pitt) last fall too!