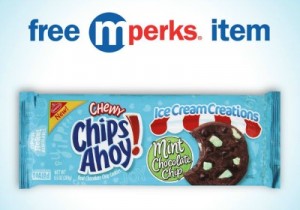 Before you head out to Meijer be sure to load this mPerks FREE Chips Ahoy Ice Cream Creations eCoupon.  Log in to your account and load this onto your card to save when your mPerks card is swiped! Use promo code freecookie14 to access this FREE coupon (enter the promo code in the box located in the upper right corner of the mPerks coupon page).
Check out more great Meijer deals before you go.
Thanks, Freebie Finding Mom!