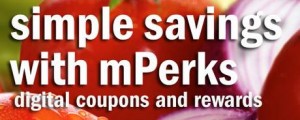 Before you head out to Meijer be sure to load this $5 off your grocery, health and beauty care purchase mPerks eCoupon.  There's also a 50% off one snack-size or fun-size candy bag available too!  These coupons are valid 10/11-10/12 only.  Log in to your account and load this onto your card to save when your mPerks card is swiped!
Check out more great Meijer deals before you go.
Thanks, Freebie Finding Mom!