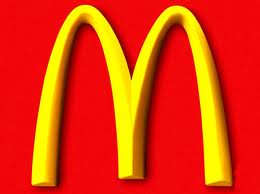 Reportedly there's a new coupon book available at McDonald's.  You get 12 coupons for FREE items for $1.  I know from past posts that not all locations offer these special booklets that are printed a few times a year, so you may want to call your local store to see if they are participating.
This booklet includes:
(4) FREE apple dippers or small fries
(4) FREE small cones
(4) FREE apple juice or milk jugs
(4) FREE hamburgers
Priced at just $1, these are a fantastic treat to hand out to kids for Halloween (it's right around the corner!) and also inexpensive enough to hold onto a few for yourself to treat kids throughout the year.
The fine print does state that they're valid through 12/31/2014, only one coupon per person per visit, only for kids ages 12 and under, not valid with other offers/discounts/combo meals, valid at participating McDonald's restaurants.

Please share in the comments if you find these locally!
Thanks, Couponers United!