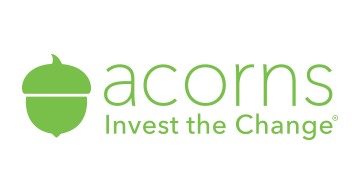 Just a reminder that the $5 Acorns bonus offer is ending soon. You must register and make your first deposit by 11/30 to earn the bonus!

If you're not sure what I'm talking about, you can check out my previous post for all of the details. But basically, it's an app that automatically invests the spare change from your purchases. In under three years, I've invested nearly $3,000 in my account from round-ups — without ever missing that spare change.
Not only that, but you can also automatically earn "found money" with certain Acorn partners. Are you a Dollar Shave Club member? Every time you use an Acorns-linked card to pay for a DSC purchase of $20 or more, Acorns will automatically invest 10% of your purchase! I've earned over $13 just from my normal purchases in the last 6 months. No, you won't get rich quick, but it all adds up.
Disclosure: The $5 bonus works both ways, so I'll earn a bonus when you register. However, I would have shared Acorns with you all anyhow, because I've seen my personal results over the last few years. It's one of my favorite apps, and I believe it's a fabulous way to save for retirement, vacation, next Christmas — whatever your personal goals are. You can also earn a bonus when you share with your family and friends after registering!