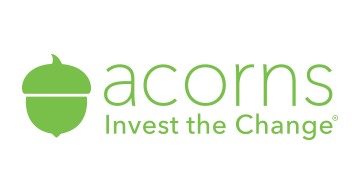 Have you heard about Acorns, yet? I mentioned it awhile ago, but I thought now would be a good time to bring it up again because its just a really great way to save for any future goals. Basically, it's an app that automatically invests spare change from your purchases.
So what exactly does that mean? To put it simply, you link your checking, savings, and credit/debit card accounts to your Acorns account, and each transaction you make is automatically rounded up to the next dollar. The difference is then invested via Acorns in your choice of portfolios: conservative, moderately conservative, moderate, moderately aggressive or aggressive.
In my opinion, it's an easy and painless way to consistently save money! I've been using it for nearly 3 years, and I've invested nearly $3,000 in my account from round-ups — without ever feeling pinched at all. Plus, unlike traditional investment accounts or 401K plans, you can make deposits and withdrawals whenever you want to without having to pay any fees.
But don't take my word for it — set up your Acorns account now! There's no minimum deposit, and if you set it up now, you'll receive a $5 bonus!!!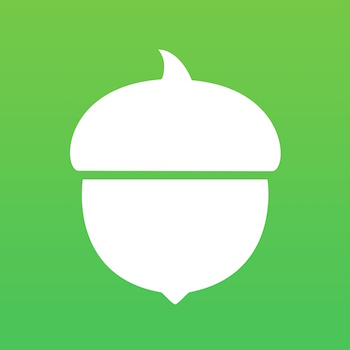 Features:
No Minimum Deposit — Start with a $5 signup bonus today.
Annual Fees — $1/month for accounts under $5,000, and 0.25% per year for accounts over $5,000.
Mobile App and Website Access — iPhone, Android support and the recently introduced website access.
Students Invest for Free — Individuals under 24 years of age and/or attending college pay no fees.
Round-Ups — For each debit or credit card transaction, the round up to the nearest dollar is invested into Acorns.
Scheduled Deposits — Set recurring daily, weekly or monthly investments.
SIPC insured — insured through the Securities Investor Protection Corporation (SIPC) for up to $500,000.
Disclosure: The $5 bonus works both ways, so I'll earn a bonus when you register. However, I would have shared this app with you all anyhow, because I've seen my personal results over the last few years and believe it's a great way to save for retirement, vacation, next Christmas — whatever your personal goals are. You can also earn a bonus when you share with your family and friends after registering!