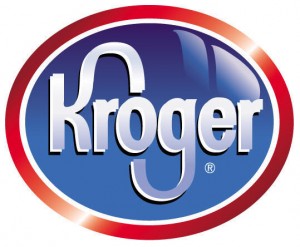 Renae from Madame Deals is the Deal Seeking Mom Store Expert for Kroger. At Madame Deals, she teaches others how to make dollars out of change with store deals, recipes, money saving tips, ideas on stockpiling and fun family activities.
New to couponing? Read up on what all of these abbreviations mean first in my quick reference guide.
Read more about Kroger's corporate coupon policy to make the most of these deals!
Because Kroger coupon policies vary across different regions, you should verify your local store's policy on doubling coupons. All matchups include double coupons up to $0.50, and we've noted where the final price will be lower for stores that double up to $0.99.
7Up or Diet 7Up (2 Ltr.), $1
$1/1 7Up printable (no longer available)
FREE after coupon!
Sargento Cheese Sticks or Slices (7.5-12 oz.), $2.99
$0.75/1 Sargento Reduced Sodium Cheese printable
From $1.49 to $2.24 ea. after double coupon!*
Scotch-Brite Scrub Sponges (3 pk.), $1.88
$1/2 Scotch-Brite Scrub Sponge printable
$1/2 Select Scotch-Brite Items, exp. 4-30-10 (SS 03/07/10)
$0.75/2 Select Scotch-Brite Products, exp. 4-30-10 (SS 03/07/10)
From $1.13 to $1.38 ea. wyb 2 after double coupon!*
Lysol No-Touch Hand Soap Dispenser, $9.99
$5/1 Lysol Hand Soap System, Starter Kit, exp. 5-25 (SS 3/28/10)
$4.99 ea. after coupon!
Huggies Jumbo Pack Diapers or Pull-Ups, $8.99
$3/1 Huggies Diapers printable
$2/1 Huggies Pull-Ups Training Pants printable
$2/1 Pull-ups Training Pants, exp. 4-24-10 (SS 03/28/10)
$2/1 Huggies Little Snugglers or Little Movers, exp. 4-17 (SS 3/21/10)
As low as $5.99 ea. after coupon!