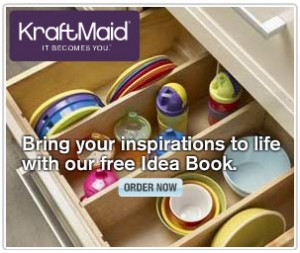 Wow, it's over already! See, if you were following me on Twitter, you would have heard immediately when this was available. It will be back next month!
You know how quickly these FREE KraftMaid Kitchen Idea Books went last month. Sign up for yours now before they're gone for April!
I love paging through these to get new ideas for my kitchen.
See my previous freebie roundups for more free sample offers that are still available!
As always, make sure you're protecting your personal information when you're signing up for freebies.