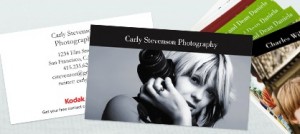 Here's a fun new offer from Kodak. Get 50 FREE Photo Contact Cards! Plus if you're a new Kodak Gallery member, you can also score 50 FREE 4×6 prints.
Here's how to order your custom photo contact cards:
These would be perfect as "mommy cards" to pass out on playdates.