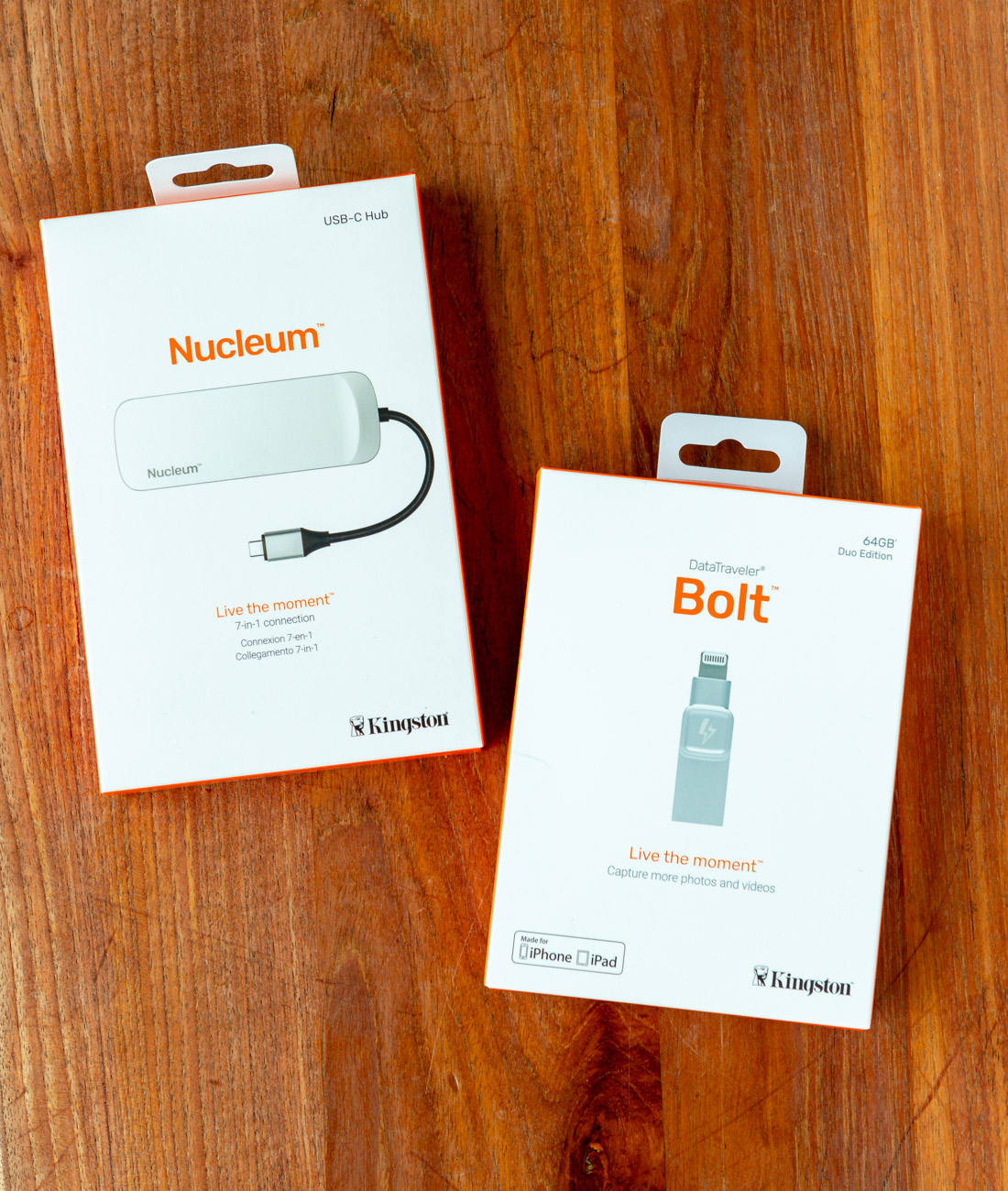 As my kids' classrooms go more and more digital, I'm always on the lookout for tech products that provide extra convenience. So these two products from Kingston really caught my eye: the Kingston Nucleum, a 7-in-1 connection hub, and the Kingston Bolt, a digital photo transfer device. Both are an excellent value with a new price drop that went into effect earlier this week!
I've been testing them out for the past month, so let me tell you a little bit about each one. And be sure to keep scrolling for a chance to win these two devices!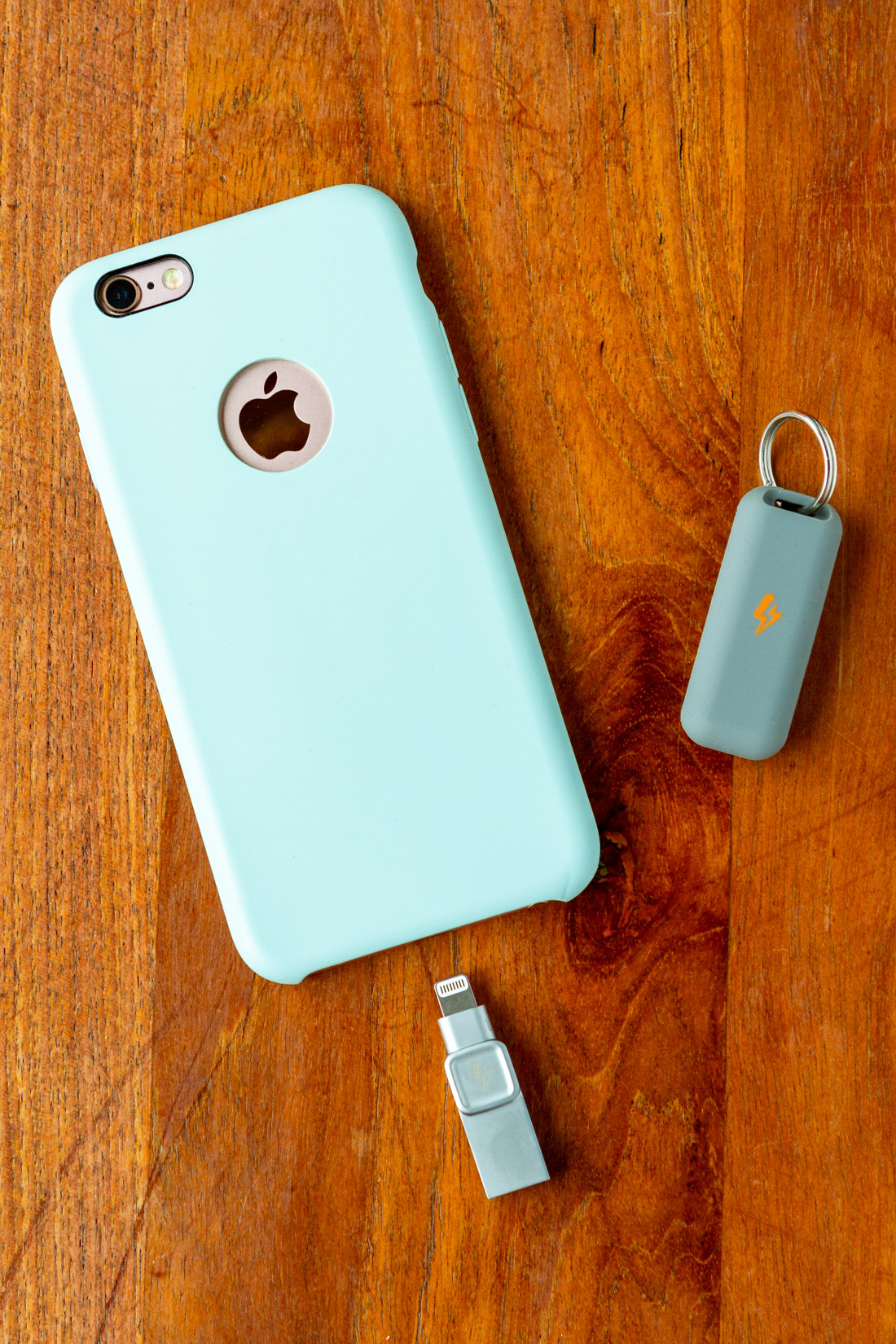 Kingston Bolt 64B, $44.99 (was $89.99!)
Have you ever tried to take a photo with your iPhone or iPad, only to get the dreaded "storage full" message? Then the Kingston Bolt is totally for you! It quickly backs up your photos and videos to free up iPhone space. Or you can just shoot photos and/or videos directly to Bolt.
I am literally the worst about culling photos from my phone, so the Bolt has truly been a lifesaver. The Bolt app makes it super easy to transfer phots, videos, and PDFs off of my phone, and I love that it comes with it's own silicone holder that I can clip on my keychain. This way it's always with me any time I need to use it!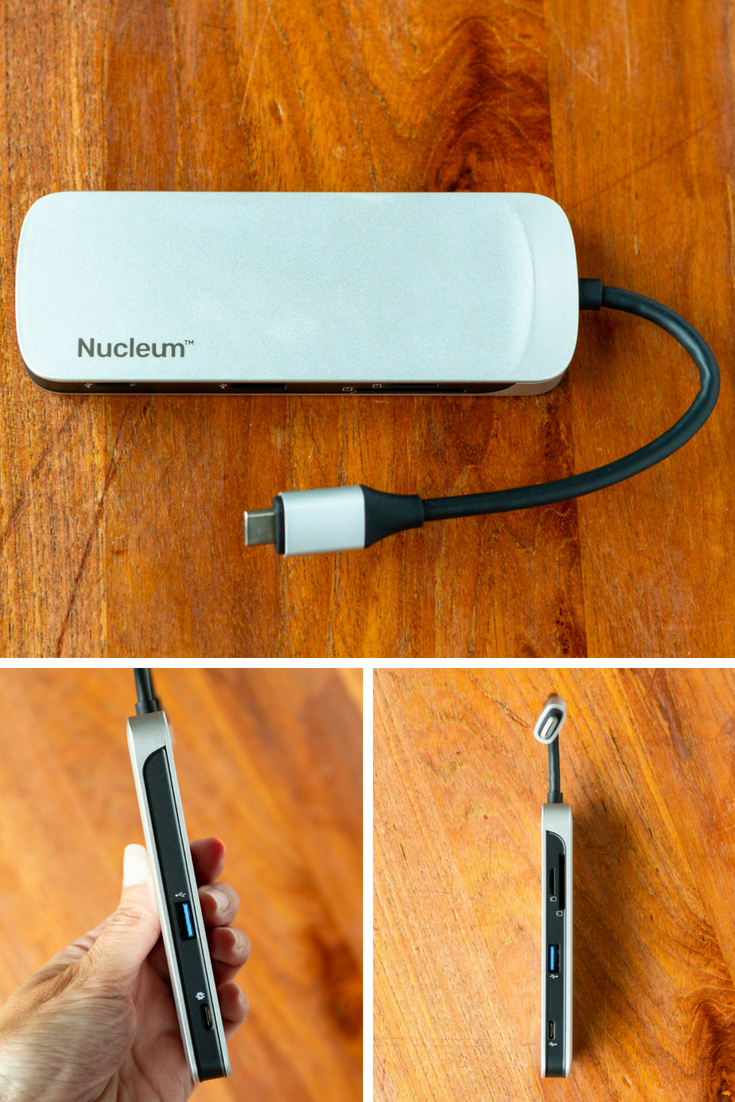 Kingston Nucleum, $49.99 (was $79.99!)
The Kingston Nucleum is the answer being able to use all of the accessories you love with the new Mac notebooks. It plugs in with a USB-C cable, and gives you 7 additional ports to connect devices: USB-C (power input), USB-C (data), HDMI, USB-A (x2), SD, and microSD.
It's especially convenient that the USB ports are located on opposite sides of the unit, which means you don't have to worry about not having enough room to use them both at once. In fact, all 7 ports can be used simultaneously, with only one port used for power import. AND it has power delivery pass-through, which means you can power your MacBook/Device while simultaneously charging a phone AND running your external hard drive!
I'd definitely say this is a must-have device for students (and parents) that are using a 2016 or newer MacBook!
Want to win both a Kingston Bolt and Nucleum to try for yourself? Enter below to win!!!
a Rafflecopter giveaway


This giveaway was brought to you by Kingston Technology. Thanks for supporting us and the brands we love!