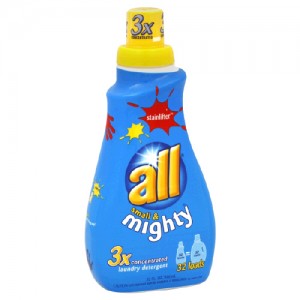 If you love ALL Laundry Detergent as I do, you'll want to print this $2/1 coupon right now. It will only be available through 11 p.m. EST tonight (Monday, April 6th), and then it will revert back to $1/1.
Don't forget to hit your back button to print it twice! Coupon expires 5/6/09.
Thanks Cherry Picker!
These should make for some ultra cheap or possibly free laundry detergent if we can find a BOGO sale in the next month!