This is the question that I posed on Twitter earlier today, as well as the topic that Mercedes and I will be discussing on Money4Moms this afternoon.
If you're new to Twitter, you can follow me @DealSeekingMom and Mercedes @CommnSenseMoney!
Here are just a few of the answers that I received: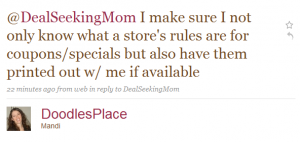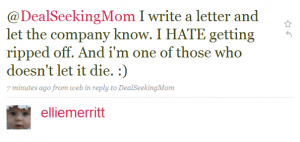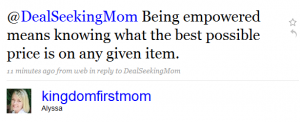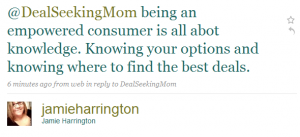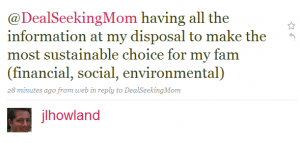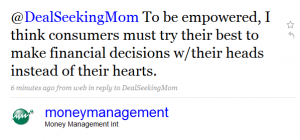 Feel free to share your thoughts in the comments here, in the chat during our radio broadcast, or even by calling in at (646) 716-8312.
We hope that you'll join us in this conversation on Money4Moms at 3pm/2pm CST!