This is a sponsored conversation on behalf of Oral-B; all opinions and text are my own. Thank you for supporting the brands that support this site!
Whoa, you guys — this is such a fabulous deal on the Oral-B GENIUS 8000 Brush… Just in time for Father's Day, you can snag one for just $99.94 on Amazon!
If you're not familiar with the Oral-B GENIUS 8000, it's designed to help you brush like your dentist recommends. You know: brush for at least 2 minutes, don't press too hard, and make sure you brush in each quadrant of your mouth (front, back, between and around).
The built-in 2-minute timer ensures that you brush for the recommended full 2 minutes, and the pressure sensor alerts you when you're pressing too hard. The GENIUS 8000 even has something called Position Detection technology, which ensures that you never miss a zone, and it can tell you if you're pressing too hard to protect your gums from over-brushing.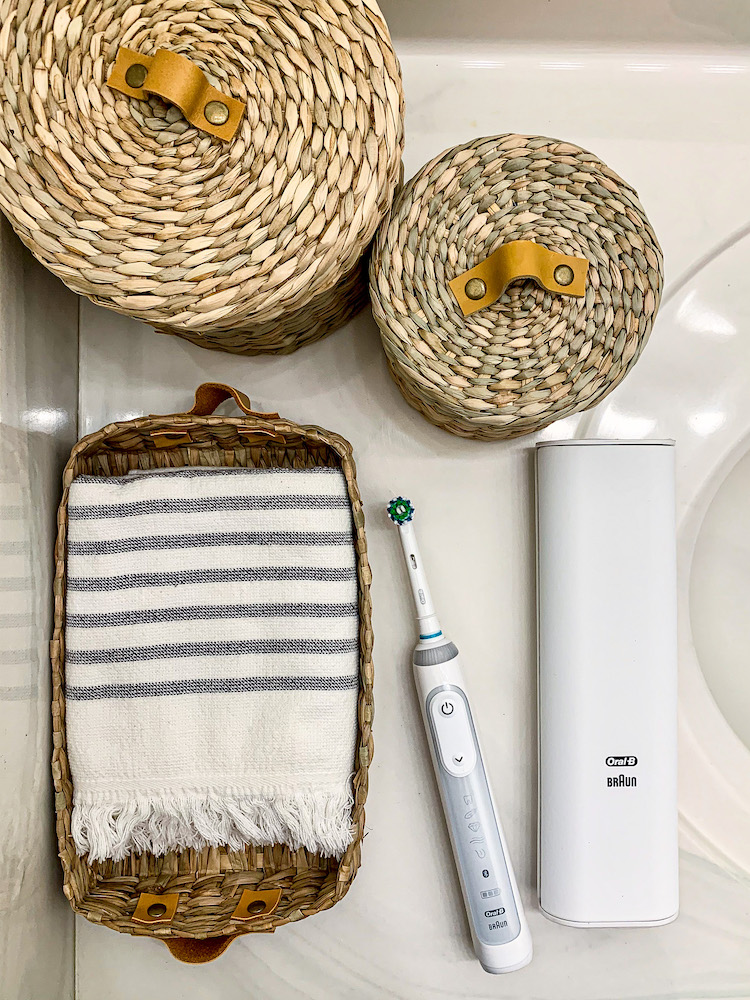 But the Oral-B GENIUS 8000 totally goes above and beyond just brushing your teeth! When paired with the Oral-B smartphone app via Bluetooth technology, it provides you with customized real-time feedback about your brushing habits.
Uh, talk about a high-tech electric toothbrush! But I wouldn't expect anything less from Oral-B — they're the #1 dentist-recommended toothbrush brand worldwide.
And let me tell you something… It's NOT all just a bunch of hype. I've been using Oral-B 8000 for about 2 years now, and I absolutely adore it! Well, at least as much as one can adore a toothbrush, LOL. The last time I visited my dentist, he simply couldn't believe how great my teeth and gums looked.
I've since been slowly replacing all of my kids' manual toothbrushes with their own Oral-B electric rechargeable toothbrushes. I look at it as an investment that will pay off for years to come!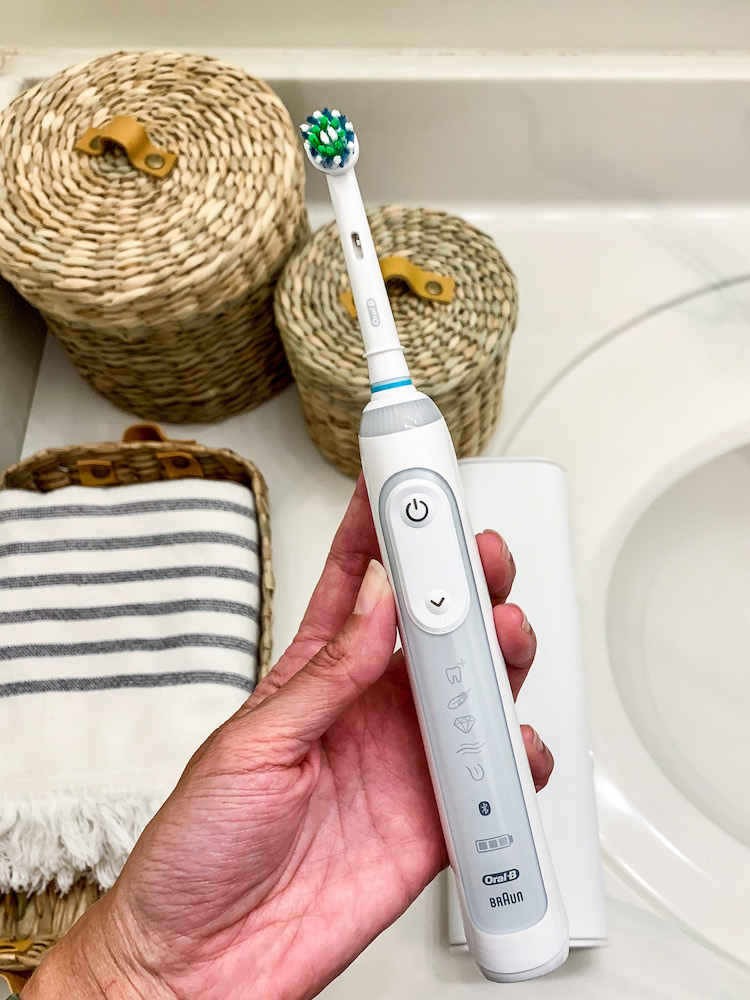 Highlights for the Oral-B GENIUS 8000:
Position detection helps you brush every area for the right amount of time, to never miss a zone
Round brush head surrounds each tooth to brush thoroughly along the gum line
3D Cleaning Action oscillates, rotates, and pulsates to break up and remove plaque, whiten teeth, and help gums with Crest Toothpaste
6 cleaning modes allow you to brush based on your needs: Daily Clean, Gum Care, Sensitive, Whitening, Tongue Cleaning and Pro-Clean Mode
Smart Travel Case allows you to charge your toothbrush and your smartphone at the same time
Give the dad in your life (or yourself for that matter!) the gift of better oral health this Father's Day with the Oral-B GENIUS 8000.

Go here to order your Oral-B GENIUS 8000 right now for $99.94 on Amazon! This sale is valid 6/14-6/20.