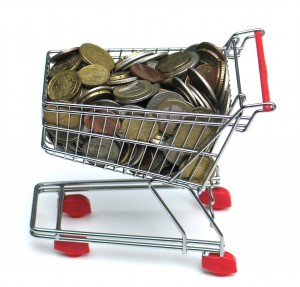 It's October 1st, and you know what that means . . . new coupons! Coupons.com and Smartsource both release a new batch of coupons at the beginning of every month!
Top brands this month include Special K, Pull Ups and Snuggle. The best coupons always go fast, so don't wait for a sale matchup if you see something you know you will use. Most people don't realize that there is an overall print limit in addition to the per computer limit, so be sure to print them now because there's a good chance that they won't be around by the time a great sale hits!
Here are just a few of my faves from each site:
$0.50/1 Steamfresh Lightly Sauced Vegetable or Pasta Variety
$1/1 Snuggle Fabric Softener or Sheets
$1/1 Special K Blueberry Cereal
$1/1 Special K Protein Shakes
$2/2 Pull Ups Flushable Moist Wipes
$0.50/2 Pillsbury Refrigerated Pie Crusts
$0.75/2 Pillsbury Refrigerated Holiday Cookies
$1/2 Hershey's Bliss Bags
$3/1 World's Best Cat Litter
There are many more great coupons, but obviously you should check them out for yourself. I'll be matching them up with sales over the next week of course, but in the meantime you may want to print out your favorites in case they don't last!
And don't forget to head over to the new Deal Seeking Mom Coupon Database, where you can search available coupons and even create your own Personal Coupon Box to keep track of the coupons in your stash!