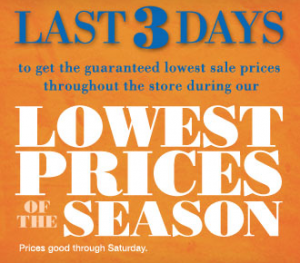 Kohl's has a hot deal going on right now. Stack these new 20% off and 15% off coupon codes to get an effective 32% off, plus shipping is just $0.99 through tomorrow (Saturday)! Save even more by shopping through Ebates for an additional 4% cashback.
How to maximize this deal:
Register with Ebates or sign in.
Search for Kohl's, and click on the link so you receive credit for shopping through Ebates.
Add your items to your cart.
First apply code UTAKE20 to receive 20% off your purchase.
Next apply code AUGUSTLPS for an additional 15% off your purchase.
Shipping is just $0.99 per item through Saturday, August 28th.
You'll receive a credit within 30 days for your 4% Ebates cashback. Plus if you're a new Ebates member, you'll receive a $5 sign-up bonus!
These coupon codes do apply to clearance items, so you can really snag some big savings. What bargains did you find?
Thanks, Freebies4Mom!