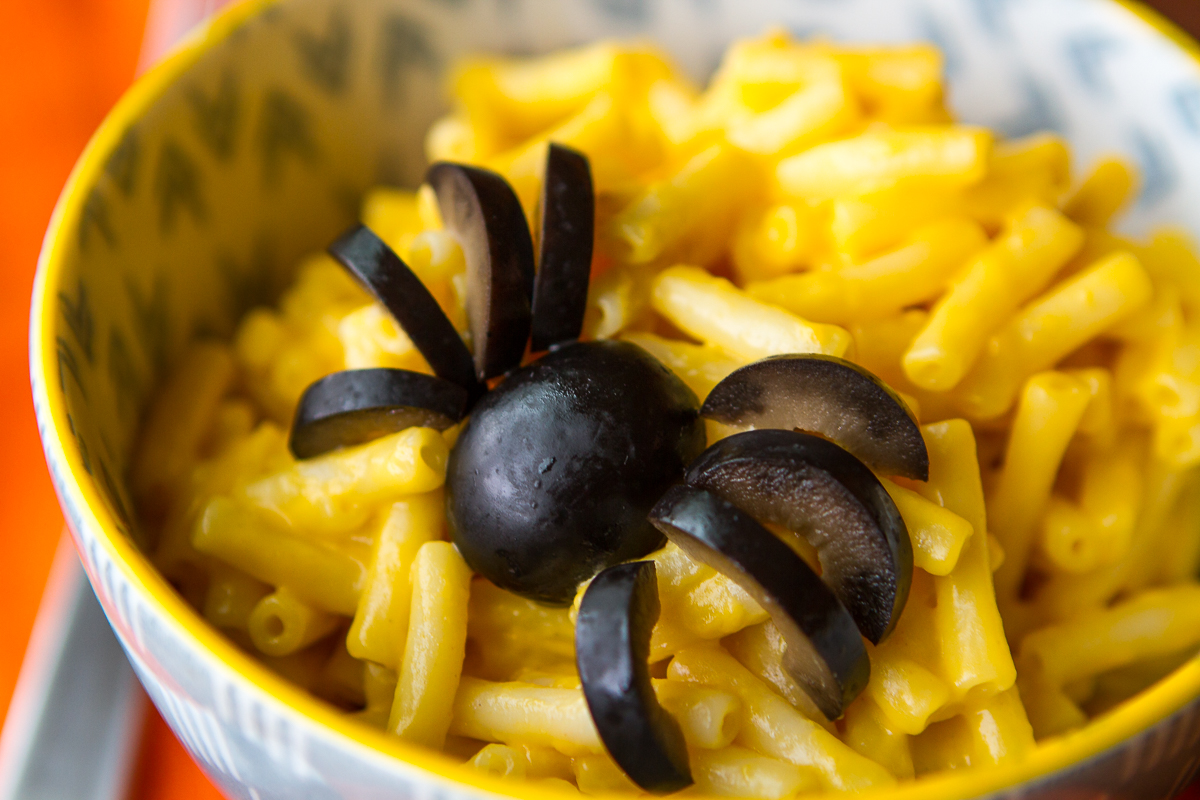 It's been awhile since I've done a shopping trip at ALDI — my closest store is not in a super convenient location. But I just have to say how totally impressed I was at the current selection of products!
Since I've been there last, they're really increased their SimplyNature organic line. I stocked up on their organic creamy peanut butter, wildflower honey, and baby spinach, to name a few. I also noticed that they had a wide variety of organic spices available at amazingly low prices. I passed them by, since I'm stocked up currently, but I'll definitely be back for those!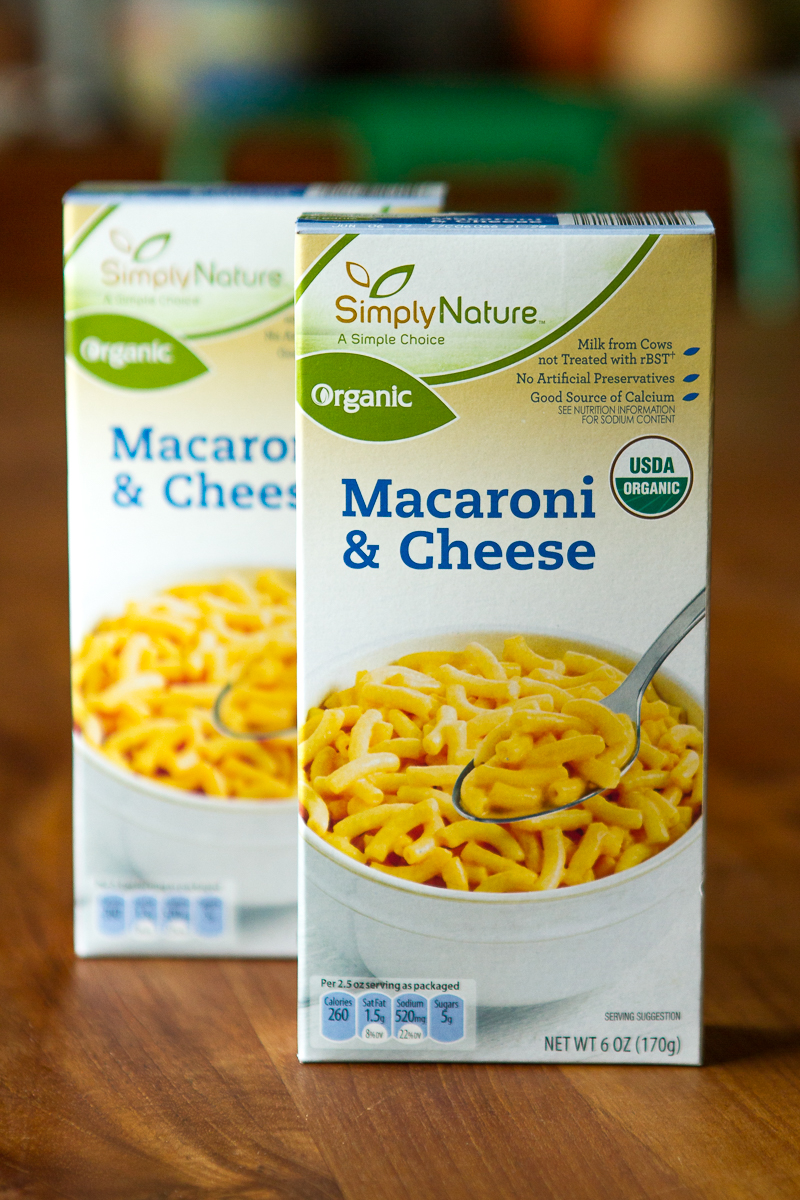 Oh, I also grabbed several boxes of their award-winning SimplyNature Organic Macaroni and Cheese. It recently received the coveted Parent Tested Parent Approved Seal of Approval that's only given to the highest rated products in the PTPA testing community.
Boxed macaroni and cheese is a special treat in our house, and to find an organic variety priced at just $1.29 per box is unheard of. I figured it would be the perfect way to send my kids off to trick or treat with their friends! As an afterthought, I also grabbed a can of extra large black olives to create a spooky spider on top.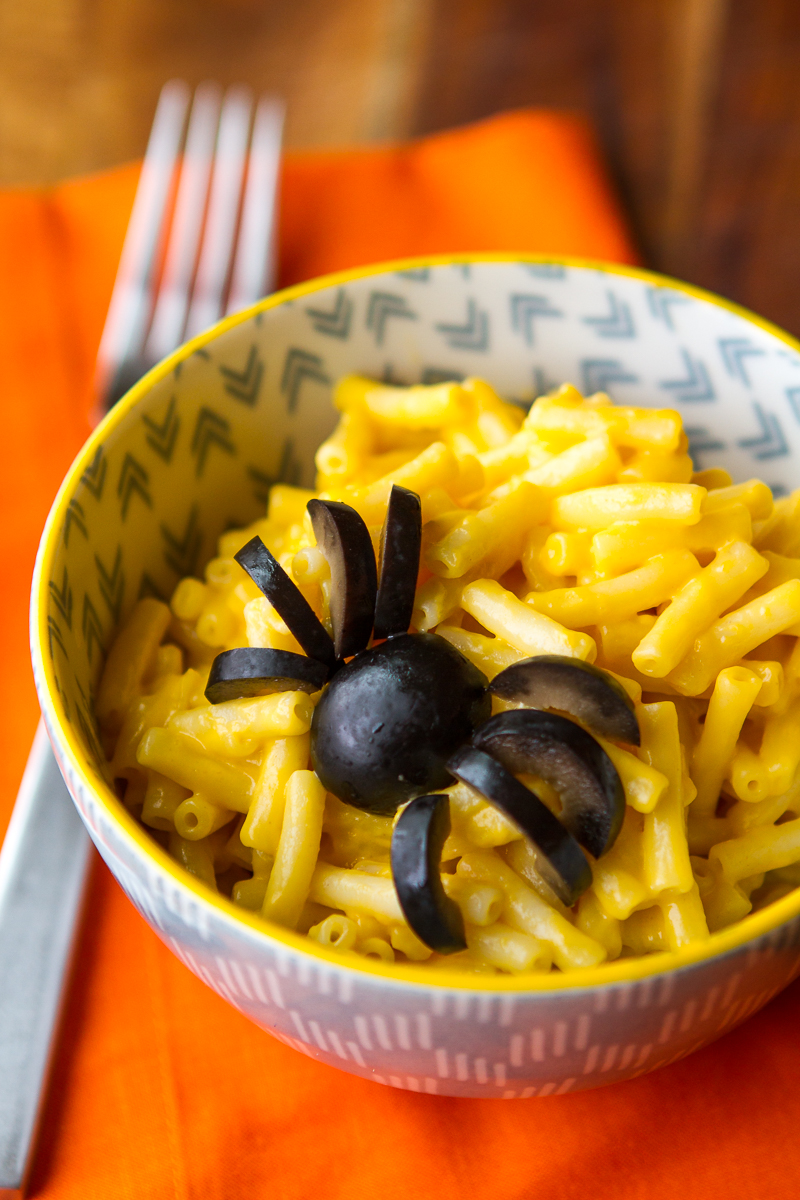 Or maybe not so spooky… How cute is this little guy? I simply cut one of the olives in half for the body and sliced up a couple more halves for the legs. Most of my kids aren't big fans of olives, but they flipped over my Halloween-ified mac and cheese — and the olives are simple to just pick off the top for those that don't like them.
Win a $50 ALDI Gift Certificate!
Want to Give shopping at ALDI a try for yourself? I've got one $50 ALDI gift certificate up for grabs! Just follow the instructions in the widget below to be entered for a chance to win…
a Rafflecopter giveaway
/div>
Disclosure: This is a sponsored conversation on behalf of ALDI; all opinions and text are my own. Thank you for supporting the brands that support this site!
Reader Interactions