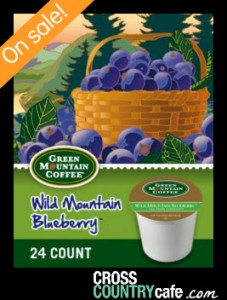 Cross Country Cafe has a great sale going on this week – that's right – not just today but now through Tuesday (12/8) on a great variety of Keurig K-Cups!  You can pick up Green Mountain Wild Mountain Blueberry Keurig K-Cups for $11.99! (That's $0.50 a K-Cup.)  Green Mountain Wild Mountain Blueberry K-cups bring you the delicious flavor of sun ripened blueberries with a hint of sweetness and buttery perfection, all wrapped up in a light roasted coffee. The result is the taste of blueberry pie without the calories!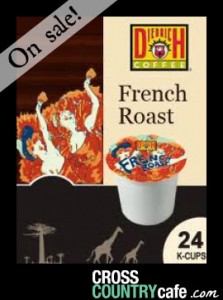 You can also pick up a 24-count pack of Diedrich French Roast Coffee Keurig K-Cups for $9.99. If you like your coffee dark and toasty but not bitter or burnt, then Diedrich Coffee's French Roast K-Cups are just right for you. Made from a blend of Arabica beans that lend themselves to a strong dark roast, this French Roast has a touch of molasses that is deeply satisfying.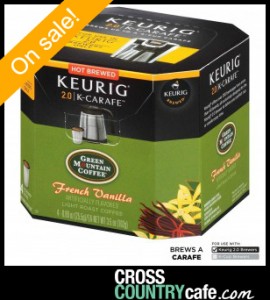 ALL Keurig 2.0 Kcarafe coffees are on sale for $11.99 per box of 8!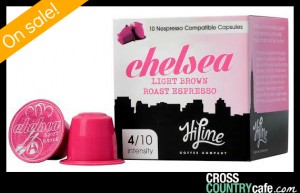 Last but certainly not least,  Nespresso fans!  Get some Chelsea Hiline Coffee Nespresso compatible coffee capsules for $4.99 per box of 10.
Green Mountain Coffee Wild Mountain Blueberry K Cups, $11.49 ea.
Diedrich French Roast Keurig  K Cups, $9.99
ANY Variety K-Carafe (4 pk.), $8.99
Chelsea Hiline Nespresso Compatible Coffee Capsules (10 pk.), $4.99
Enjoy FREE Shipping wyb $59 or more
$0.42-$0.50 per cup!