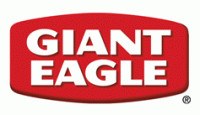 Thanks to Jen at Cherry Picker for compiling a list of the best deals to be found at Giant Eagle this week.
Find my faves below, and then check out her site for the complete list!
New to couponing? Read up on what all of these abbreviations mean first in my quick reference guide.
Solo Products, $2-$2.50
$0.50 OYNSO wyb Solo Products
$0.75/1 Solo printable
As low as FREE after coupon and Catalina!
Al Fresco Chicken Sausages, $3.50
$1/1 Al Fresco Chicken printable
$2.50 after coupon!
Ronzoni Bistro, $2.78 (BOGO)
$1/1 Ronzoni Bistro Product, exp. 8-8-09 (SS 5/10/09)
$0.38 after coupon!
Angel Soft Bath Tissue, $1
Sparkle (single roll), $1
$2 off Angel Soft TP + Sparkle PT printable (IE) or printable (FF)
Both FREE after coupon!
Spray 'n Wash Trigger, $2
$0.50/1 Spray 'n Wash Product, exp. 7-26-09 (SS 6/14/09)
$1 after coupon!
Check out Cherry Picker for more deals!