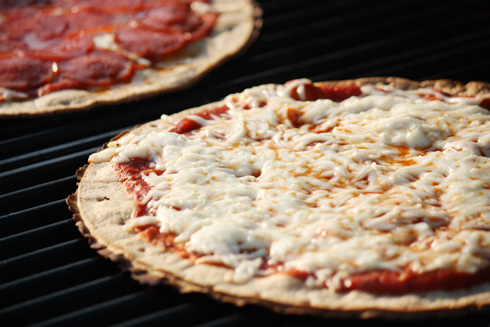 We kind of got away from our Friday night "Pizza Night" tradition over our busy summer, but now that school is back in session, we've penciled it into our weekly calendar once again. Sometimes we order takeout pizza and sometimes we make our own from scratch, but this past Friday we tried something a little different — grilled pizzas!
I've had several people tell me just how good the Mama Mary's Thin & Crispy Pizza Crusts are, so we picked them up at Walmart to give them a try. They're prebaked and come in a 2-pack, which makes them ultra convenient, especially since it takes only about 10 minutes to grill them up.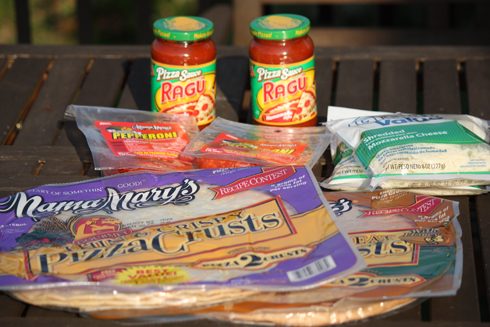 My kids are pretty traditional when it comes to pizza, so we topped them with Ragu Homestyle Pizza Sauce and Great Value Mozzarella Cheese and added some Mama Mary's Pepperoni to one for the meat lovers.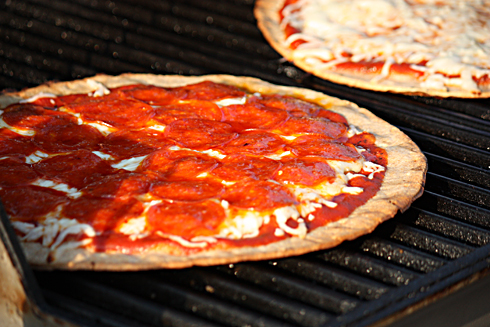 I prefer more of a gourmet-style pizza, so I topped another crust with some of my homemade simple basil pesto, Roma tomatoes, and fresh mozzarella cheese — it was absolutely divine!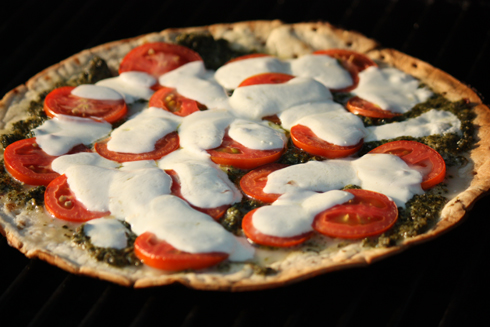 Making the pizzas couldn't have been easier. I just oiled both sides of the crust with a little olive oil and placed it directly on the grilled top side down for about three minutes. Then I flipped it over and added our toppings and grilled it for about another seven minutes until all of the cheese was melted.
I would definitely keep these crusts on hand for a busy weeknight meal solution — much better than fast food — and I think it would be a ton of fun to host a grilled pizza family cookout event with a pizza topping bar. Maybe for Labor Day even?!?
Have you tried grilled pizza? What's your favorite way to top them?
Disclosure: I am a participant in the Walmart Moms program. Walmart has provided me with compensation for the time and effort spent creating this post. However, my participation in this program is voluntary and my opinions are my own — always have been, always will be.