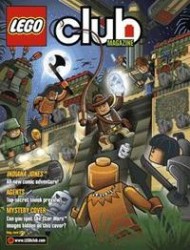 Freebies Roundup is provided by Wendi, who blogs at TheFreebieBlogger, where she finds you 100% free items each and every day.
Lego is offering some great freebies that include Magazines, Software and Coloring Pages.
Get a coupon for a free Burger & Fries at Denny's when you sign up for the eclub on select dates.
Get a free Making Life Better recipe book when you text the word COOKING to the number 467467.
See the previous freebie roundups for more free sample offers that are still available!
As always, make sure you're protecting your personal information when you're signing up for freebies.
–––––––––––––––––––––––––––––––––––––––––––––––––––––
Every Friday I'll start a new post with a Mr. Linky for you all to share your fabulous freebie finds with Deal Seeking Mom readers! If you have a freebie you'd like to list, just leave your link below.
To keep it neat, I suggest that you list your blog name and then the freebie you've found in parentheses, ex. Deal Seeking Mom (Free Toilet Paper Sample). The only requirement is that you link directly to your post on the freebie. Links directly to your homepage will be deleted.