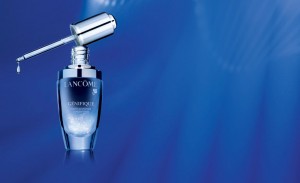 Freebie Friday is provided by Wendi, who blogs at TheFreebieBlogger, where she finds you 100% free items each and every day.
TAPS is offering a FREE Survivor Resource Kit for families of fallen servicemen. This kit contains vital information and special items, designed to provide you a personal resource.
ChristianAudio.com is offering a FREE audio book download of "The Tale of Three Kings" by Gene Edwards through the month of March.
Valspar wants America to discover the transformative power of color, and to help you take the first step they are giving away 750 FREE samples a day for 31 days! Samples will be available at 10 a.m. ET each day starting on 3/1/12.
In celebration of Leap Day, Blockbuster is offering a 99¢ one-day game or movie rental for FREE. Click here to print coupon and to find a store near you. Coupon is good through 3/5/12.
See the previous freebie roundups for more free sample offers that are still available!
As always, make sure you're protecting your personal information when you're signing up for freebies.
–––––––––––––––––––––––––––––––––––––––––––––––––––––
Every Friday I'll start a new post with a Mr. Linky for you all to share your fabulous freebie finds with Deal Seeking Mom readers! If you have a freebie you'd like to list, just leave your link below.
To keep it neat, I suggest that you list your blog name and then the freebie you've found in parentheses, ex. Deal Seeking Mom (Free Toilet Paper Sample). The only requirement is that you link directly to your post on the freebie. Links directly to your homepage will be deleted.