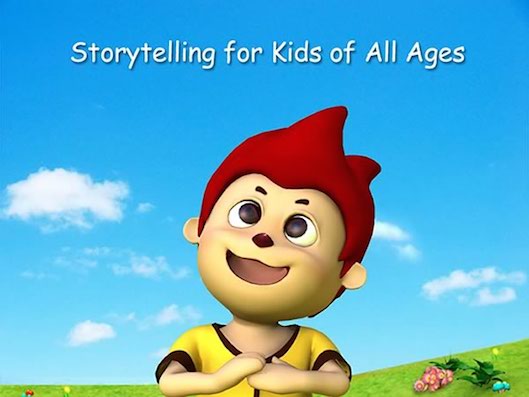 I'm a firm believer that one can never have too many free educational websites bookmarked, and I just discovered a new one to add to our list! Designed to stimulate a child's interest in reading and vivid imagination, Cooberry.com is a new free educational website where children ages 4 to 12 can be entertained for 5 minutes each day through storytelling, eBooks, animations and fun facts.
I don't believe I've shared this before, but last March, after months of testing, my oldest daughter was diagnosed with a tracking issue. Reading has always been a struggle for her, but we never suspected that it was anything more than a short attention span until her very observant third grade teacher suggested that we get her tested. After receiving her diagnosis, we weren't sure how to move forward. With the new Ohio 3rd Grade Reading Guarantee, we were terrified that she was going to be held back a year.
Thankfully, through some extra reading help at school and some special computer programs designed to strengthen her eye muscles, her tracking issue is now mostly under control — and she was promoted to 4th grade! However, her comprehension is still very much lagging behind. When she reads for long periods, her eyes tend to tire out and she reverts back to some of her previous issues, so I'm really excited to share the Cooberry.com site with her.
We watched the first episode, Magic Keys 1, together, and she loved it! This video introduces us to Wendy, the storyteller, and the mystical island of Cooberry. Cooberry Island is named after a special fruit that grows on the island. The episode ends with a cliffhanger, so we'll have to check back to learn what happens next.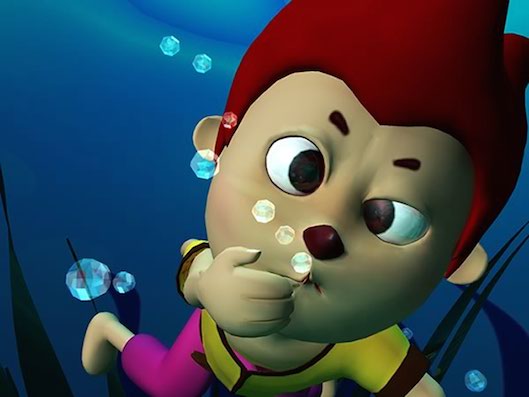 Cooberry offers storytelling, eBooks, animations and fun facts in one destination and is updated daily. Kids can choose to spend about 5 minutes per day on the site enjoying the new content, or watch an entire week's worth of episodes on the weekends, helping to eliminate too much TV time. Personally, I love the 5-minutes-a-day concept — it's so easy to squeeze into our busy evenings!
Just a few of the benefits that kids will derive from this wonderful website each day are:
• It is a great way to educate pre-readers and enhance the length of their attention span for learning.
• It enhances memory and imagination.
• It teaches morals and positive behavior – right from wrong.
• It helps connect concepts and ideas and their relationship to past, present and future.
• It helps children to open up and feel more confident and relaxed.
• Storytelling enables kids to think about telling or writing their own stories – thereby encouraging reading and writing.
• Repeated stories help children remember better — and they find familiarity with any repeated story comforting in times of stress.
As I mentioned, Coobery.com is a free resource… You don't even need to register to use the site, so visit Cooberry with your kids each day at https://www.cooberry.com!
This post is brought to you by Cooberry.com. All opinions are 100% mine.