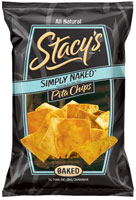 Register to receive a FREE sample of Stacy's Simply Naked Pita Chips from All You magazine!
One thing I love about the All You free samples is they tell you exactly how many they have left. Right now there are 34,738, and I'm sure they won't last long.
Thanks, The Thrifty Mama!