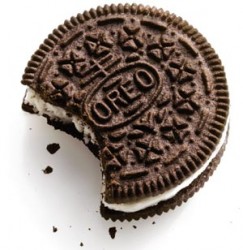 You may have heard all of the rumors about possibly being able to score FREE Oreo Cookies on Facebook.
Well, it's true — just head over to the Oreo Facebook fan page tomorrow (1/25) at 3:00 p.m. EST to snag your free cookies.
I'll be sure to send out a reminder to my Facebook fans and Twitter followers to check it out!
Thanks, Moms By Heart!