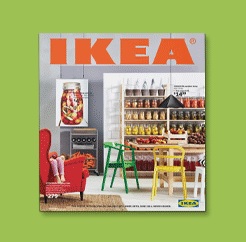 Request your 2014 IKEA Catalog and you'll get a coupon for a FREE Entree Meal!  Here's how:
Visit IKEA and sign up to get your 2014 IKEA Catalog.
Be sure to click the box that says, "Yes, send me the Annual IKEA Catalog."
Choose either a digital catalog or the printed version.
Complete the sign-up process (answer questions or 'skip this step' at the bottom).
The coupon will pop-up with a thank you message.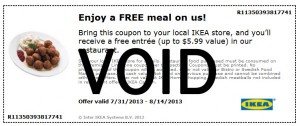 Be sure to join IKEA FAMILY to enjoy more from IKEA – like FREE coffee or hot tea at their restaurant!
Thanks, Money Saving Mom!