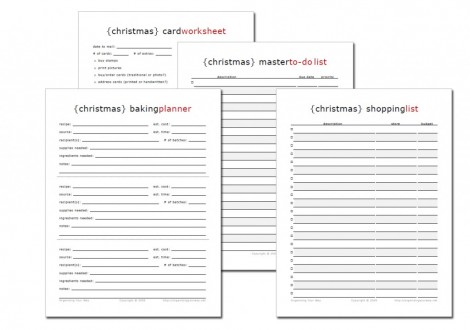 Whoa — did you realize that there are only 100 days until Christmas? Get a jump on the season with this awesome FREE Christmas Planning Ebook and coordinating Printable Planner Pages.
Choose from these free printables to customize your planner:
:: Address Book
:: Gift Ideas
:: Gift List
You know, last year my husband and I procrastinated far too long and ended up having to stay up until 4 a.m. wrapping presents for Christmas Day. Never again — I'm determined to get everything done ahead of time this year so I can enjoy the holidays to the fullest!
Thanks, Life…Your Way!