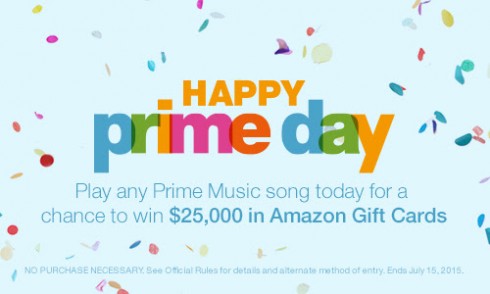 Take a break and listen to Prime Music
today and you'll be entered to win Amazon's Prime Day Sweepstakes. It's that easy – play any station, playlist, album, or song in Prime Music today and you will be automatically entered for a chance to win up to $25,000 in Amazon Gift Cards!
If you're not a member, try Prime (30-day FREE trial!) right now to get immediate access to deals! Then check out the Amazon Prime Day master list to see my fave offers.