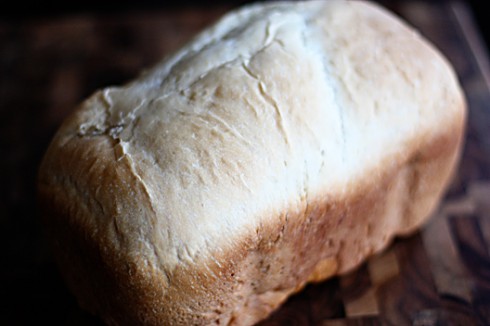 I mentioned recently that I'm attempting to make more of our grocery staples from scratch in 2011, and I shared my attempt at making sourdough starter.
The only problem was I couldn't find a good sourdough bread recipe. So I started experimenting and came up with this easy recipe for sourdough bread in your bread machine. We used it to make buffalo chicken panini Wednesday night — oh my goodness, my mouth is watering just thinking about it!
Do you have a favorite bread machine recipe? I'd like to tackle a good whole wheat bread next, but I'm open to other suggestions too.