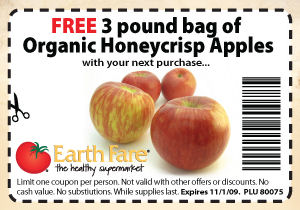 Wow, you readers that have an Earth Fare located near you are getting some fantastic deals lately!
Get a FREE 3-lb. bag of Organic Honeycrisp Apples with any purchase through 11/1/09!
Thanks, Money Saving Mom!
Don't forget you can also get a FREE pantry makeover to replace five common pantry staples with their organic counterparts!