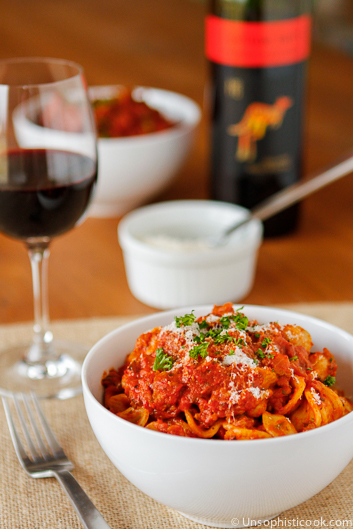 While I wouldn't exactly file this delicious pasta alla bolognese under quick and easy meals, it's definitely quicker than the traditional version which requires several hours of simmering. Have it on your dinner table in under 45 minutes!
I also switched it up a little from the usual ground beef, using ground pork for additional flavor. Did you know that you can use ground pork in place of ground beef in any recipe?
Right now when you click through to my post and watch the cute "Pork from Fork to Farm" video, the Ohio Pork Producers Council will donate 1-lb. of ground pork to Ohio food banks for every view! What are you waiting for?!?