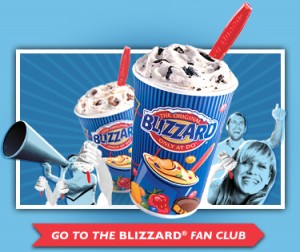 Join Dairy Queen's Blizzard Fan Club and get a coupon via email for a FREE 16-ounce Blizzard on your birthday. If you're lucky enough to have a summer birthday, this is a great way to beat the heat. Happy Birthday!
Kids can join Deeqs and get FREE ice cream on their birthday as well. Kids under 13 need a parent to sign up for them. Just click "Join Now," and then click on "Parents Click Here" to sign your kids up.
Over the summer, I'll be posting more birthday offers, so be sure to refer back to the full list for any that you may have missed.