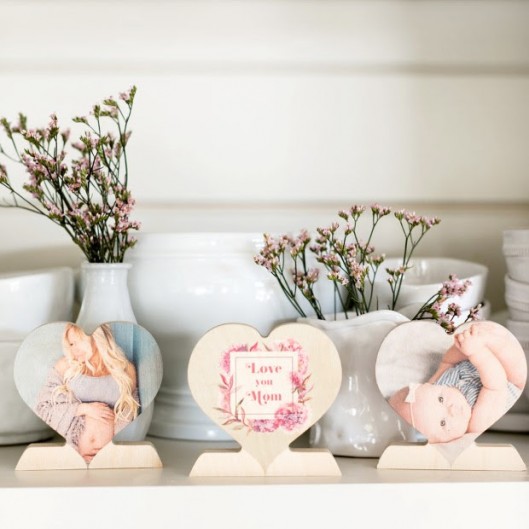 Don't miss out on creating your own $9 PhotoHearts from PhotoBarn! Create your custom wooden heart shaped ornament(s) – each one is printed directly on high quality wood.  Plus shipping is FREE!
Here's how to get your heart shaped photo ornament(s):

Visit PhotoBarn
Click "Create" to start creating your FREE custom PhotoHeart.
Upload your picture(s).
Proceed to checkout and use promo code PHOTOHEARTS during checkout.
Shipping is FREE when you order 2 or more hearts, and taxes will be added to your order.
Enjoy your Custom PhotoHeart(s)!