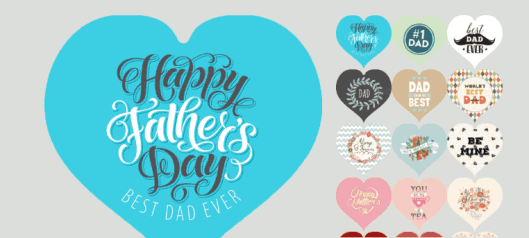 Don't miss out on creating your own Custom Heart-Shaped Photo Ornament for Dad – for only $9 shipped to your door from PhotoBarn! Create your custom wooden heart shaped ornament(s) – each one is printed directly on high quality wood. And maybe the best part of this deal? You can do it over and over again, so go ahead – get a few for dad, and maybe some for grandpa too!
Each Photo Heart is 4″ tall and 4″ wide and is a two-sided print. You can choose to put photos or patterns on each side of the NEW Photo Heart. Each heart has a wooden base so it can stand on any flat surface. Surprise someone special with this perfect customized gift!  This $9 sale is unlimited (get as many as you'd like!) and enjoy FREE Shipping with your order too. NOTE: you must order by Sunday (6/11) for it to arrive in time for Father's Day.
Here's how to get your heart shaped photo ornament(s):

Visit PhotoBarn
Click "Create" to start creating your FREE custom ornament.
Upload your picture(s).
Proceed to checkout and use promo code FREEHEART during checkout.
Shipping is $9, and taxes will be added to your order.
Enjoy your Custom Ornament(s)!