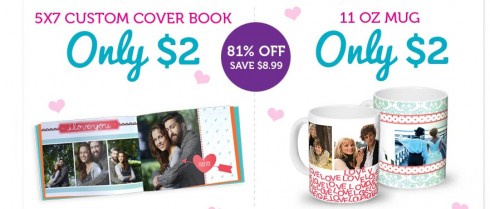 Right now at York Photo new customers can get a Custom Cover Photo Book or a Custom Mug for $2!  Plus you can snag 40 FREE 4×6 prints when you register for a new account. Shipping for the photo book starts at $2.99 and shipping for the mug starts at $5.99.
Here's how to get this deal:
Choose either the Custom Cover Photo Book or the Custom Mug for $2 and click the orange "Go!" button to get started.
Browse their designs or create your own.
Upload your photos and create 40 prints.
"Approve and Order" to proceed to checkout.
Use promo code LOVEBOOK (for the photobook) or LOVEMUG (for the mug) during checkout.
Your credit for your FREE prints will be automatic.
This deal expires 2/10.