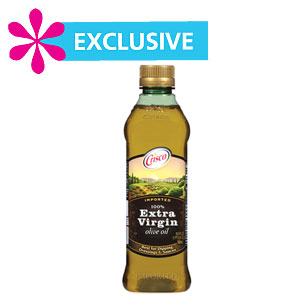 All You magazine will be offering some exclusive samples over the next month, including the FREE sample of Crisco Extra Virgin Olive Oil that's available today only! They sent me a cute little bag filled with the offerings, and there are some really great products that you won't want to miss.
Upcoming offers include:
Zebra Pens
Woolite Dry Cleaners Secret
Got2B Hair Products (full size?)
Woolite All-In-One FREE Product Coupon
Sister Schubert's Dinner Rolls FREE Product Coupon
Purex Complete 3-in-1 Laundry Sheets
They'll be giving me a heads up as to when these samples will be available, so stay tuned to request yours!